Introducing Raspberry Key Lime Pie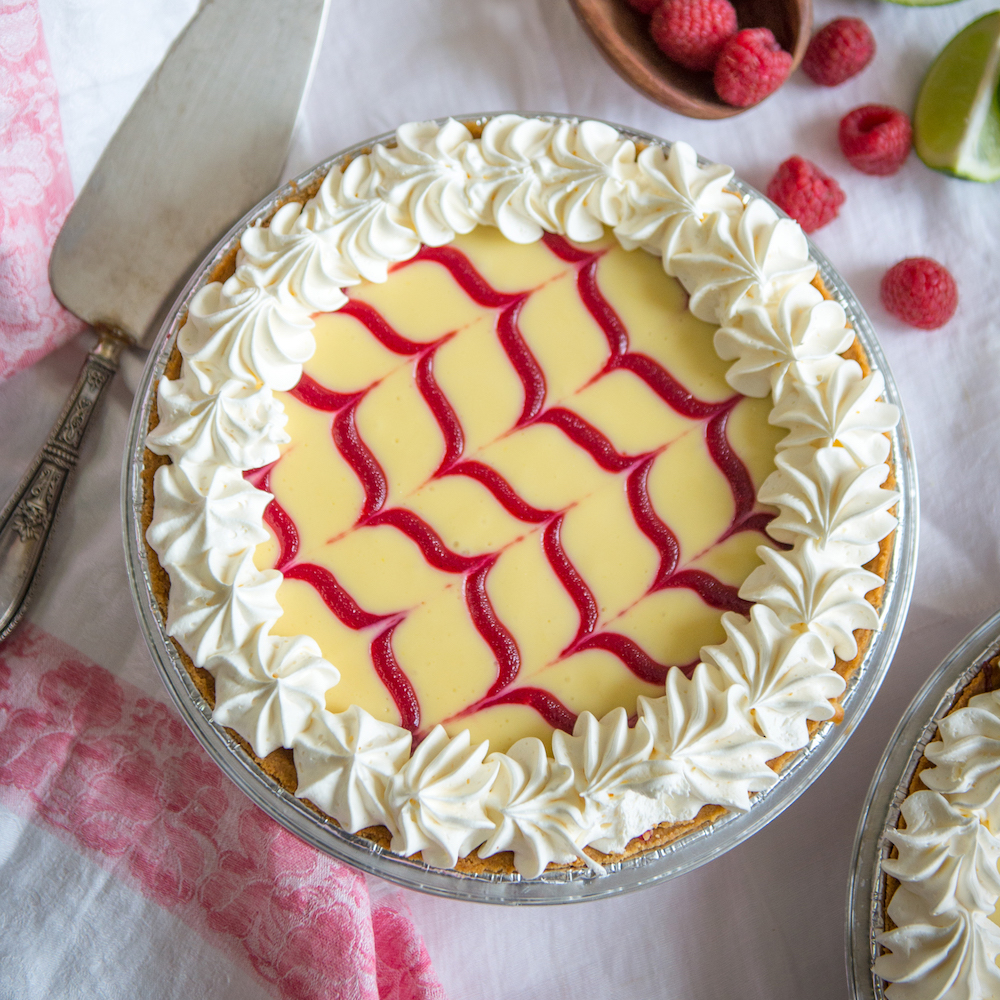 Enjoy a taste of the tropics! It's officially spring in Michigan and we are dreaming of the warmer days ahead. For a limited time, pick up the all new Raspberry Key Lime Pie. Take a bite and close your eyes and you'll escape to the tropics.
This pie has a generous layer of raspberry filling underneath a thick layer of our classic Key Lime Pie topped off with more raspberry filling and a whipped topping in a graham cracker crust.
The Raspberry Key Lime Pie is only available March 20th through April 30th.
Pick one up in our 16 GT Pie shop locations or have one shipped directly to your door from our Online Store.