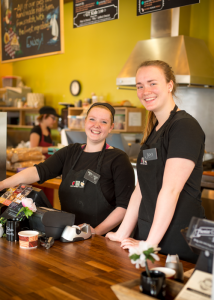 Join the GT Pie Family!
We love our pie people and we really love welcoming new people to the pie family. If you are interested in joining our Pie Team, download this application and mail or fax it to the shop that is hiring or you may use our digital form below.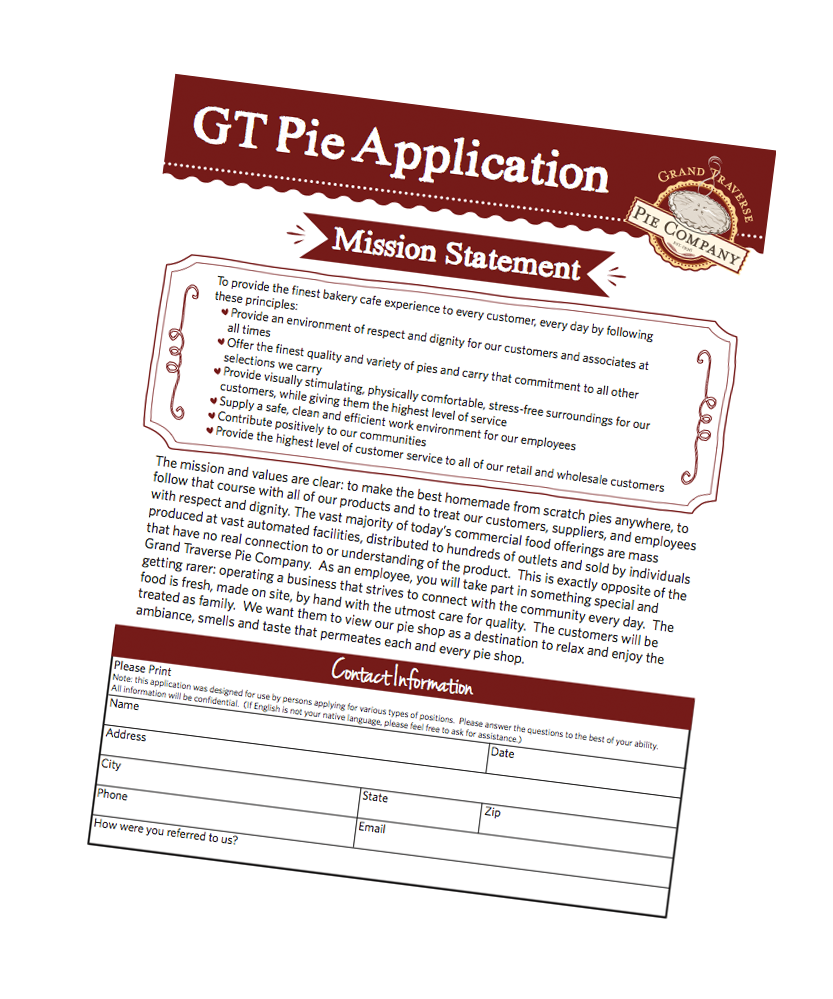 Apply Now
GT Pie Mission Statement:
To provide the finest bakery café experience to every customer, every day by following these principles:
Provide an environment of respect and dignity for our customers and associates at all times.
Offer the finest quality and variety of pies and carry that commitment to all other selections we carry.
Provide visually stimulating, physically comfortable, stress-free surroundings for our customers, while giving them the highest level of service.
Supply a safe, clean and efficient work environment for our employees.
Contribute positively to our communities.
Provide the highest level of customer service to all of our retail and wholesale customers.
The mission and values are clear: to make the best homemade from scratch pies anywhere, to follow that course with all of our products and to treat our customers, suppliers, and employees with respect and dignity. The vast majority of today's commercial food offerings are mass produced at vast automated facilities, distributed to hundreds of outlets and sold by individuals that have no real connection to or understanding of the product. This is exactly opposite of the Grand Traverse Pie Company. As an employee, you will take part in something special and getting rarer: operating a business that strives to connect with the community every day. The food is fresh, made on site, by hand with the utmost care for quality. The customers will be treated as family. We want them to view our pie shop as a destination to relax and enjoy the ambiance, smells and taste that permeates each and every pie shop.