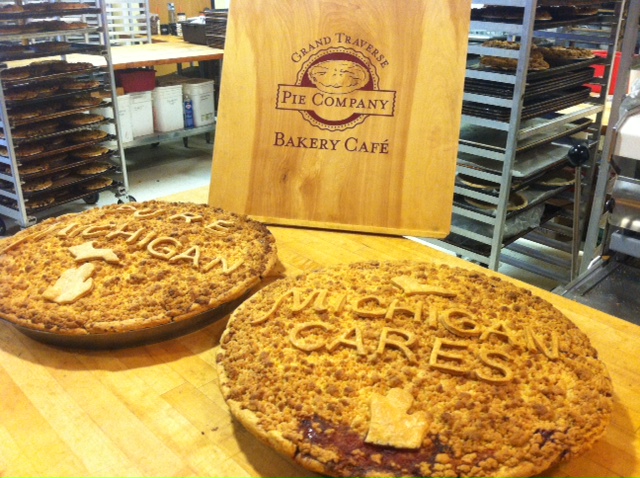 GT Pie Co. takes part in Belle Isle Cleanup in Detroit, May 8-9
Michigan is one of the most beautiful places on Earth, and it's our neighborhood, so we want to keep it tidy. That's why the Grand Traverse Pie Co. is proud to participate in the Belle Isle Cleanup on May 8-9 in Detroit.
More than 350 organizations will be represented in the volunteer event that helps beautify Belle Isle, located in the Detroit River. In February, Belle Isle became a Michigan State Park, and the May cleanup event is one of many planned for the island this year. State and local funds are scarce, so volunteer efforts are crucial to keeping this special part of Michigan looking good.
The Michigan Cares for Tourism organization is a non-profit partnership of many Michigan businesses who care about keeping Michigan thriving and scenic for tourists and for "Michiganders.'
GT Pie Co. is providing dessert for the volunteers on May 9th, and we're looking forward to seeing how the project helps Belle Isle look its very best.
For more information, visit MichiganCaresForTourism.org or see this brochure about the Belle Isle event.