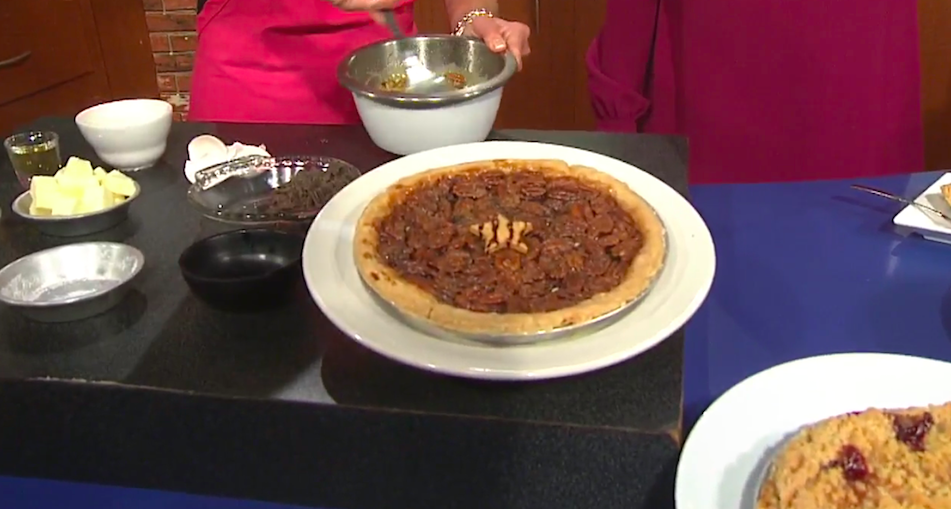 Bourbon Chocolate Pecan Pie Recipe on Fox 2 Detroit
Have you tasted the latest GT Fusion Pie? The Bourbon Chocolate Pecan Pie is made with delicious semi-sweet chocolate, pecans, and the Jolly Pumpkin's Civilized Spirits Bourbon. As a fusion of two Michigan companies, it's the perfect pie for celebrating all things Michigan and the holidays.
If you love to bake at home, check out this segment from our visit to Fox 2 Detroit Cooking School. Susan Wilcox-Olson shows how we make the filling for these decadent holiday pies by hand in our shops. Hint: the Bourbon Chocolate Pecan Pie Recipe is available on Fox 2's website!
If you're not a baker, visit any of our 15 GT Pie Shops to pick up or order one of these pies for the holidays. They are also available to ship all over the United States at shop.gtpie.com. Hurry – they are only available until January 3, 2016.