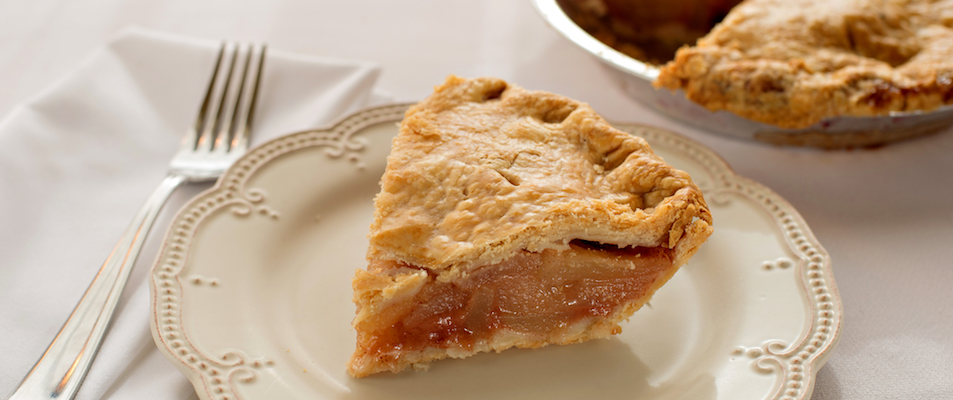 Celebrate Dad With Free Pie – Sunday, June 19, 2016
A special treat of a slice of pie awaits the dad in your life. Bring your dad, dad-in-law, grand-dad, or yourself, if you are a dad, into one of our Grand Traverse Pie Company shops on Father's Day (Sunday, June 19th) and we will be honored to share some well-deserved love with the father in your life.
Make sure to try the fusion pie favorite, Chocolate Stout Pie, which is back for the entire month of June. This delicious pie is made with CEO Stout from Right Brain Brewery in Traverse City. It's a treat for the real connoisseur of finer beers. We bake the Stout into a rich layer of Chocolate Ganache at the bottom and also into our creamy chocolate filling which is then finished with whipped topping and drizzled with chocolate ganache! It's available in our shops until June 30th.
All the best to your special dad on Father's Day!
Offer valid Sunday, June 19, 2016, only. No purchase necessary.