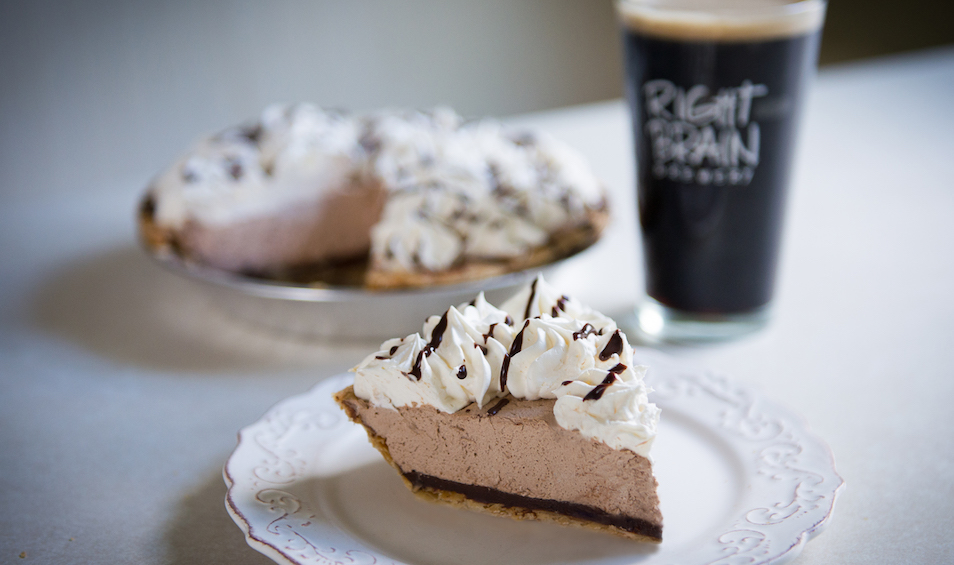 Win A Year of Free Pie For Dad
Your dad's dream gift! To celebrate Father's Day, we will be rewarding two lucky winners with 12 months of a fresh-baked pie straight from Traverse City and delivered directly to your doorstep (or your dad's doorstep). For the first month, we will ship the fusion pie favorite, Chocolate Stout Pie. Then each month Dad will receive a different variety of your choosing or we'll pick out one of our signature pies and surprise him.
Chocolate Stout Pie is made with CEO Stout from Right Brain Brewery here in Traverse City, Michigan. A treat for the real connoisseur of finer beers. We bake the Stout into a rich layer of Chocolate Ganache at the bottom and also into our creamy chocolate filling which is then finished with whipped topping and drizzled with chocolate Ganache!
How to Enter the Contest:
Answer our qualifying question.
Enter your email address to enter the contest.
For extra entries, share the contest with your friends and family.
Ready to enter? Click Here
By entering your information you are signing up for the Grand Traverse Pie Company "Online Store" Shipping Newsletter