Liberty Pie is Back for Election Season
The November election is finally here! Soon everyone will go to the polls and cast their votes. In the spirit of the season Grand Traverse Pie Company created a special pie. Available only November 1st through November 8th, the Liberty Pie has Red and Blue (cherries and blueberries) blended together celebrating our freedom during election season. Topped with a custom dough pastry that features stars and stripes makes this pie fun to share during this time.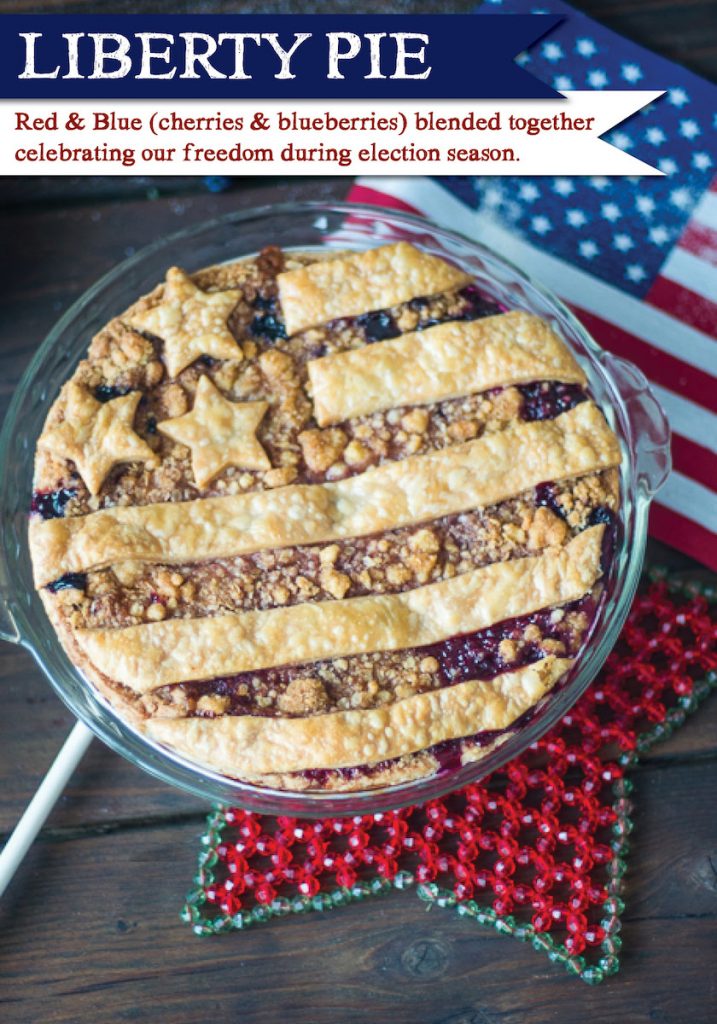 Come in to any Grand Traverse Pie Company shop during November 1st through November 8th and enjoy this special treat. Call ahead to order if you think you want some to carry out.
Free Slice of Pie on Election Day
Here is the best part… on Tuesday, November 8th come on in to any Pie Shop and we will treat you to a free slice of pie when you tell us, "Liberty Pie Gets My Vote."
Let's celebrate our freedoms together, eat more Liberty pie.
To find a shop location near you visit our Shop Locations Map.