GT Pie & Partners Donate 63,000 Meals to Michigan Children
Our Pie Shops were very busy baking up apple pies from June 20th through September 11th. Each apple pie sale this summer benefitted Gleaners Community Food Bank in Detroit and eight other pantries located in each of our shop communities as part of the Michigan Partners Helping Michigan Youth initiative.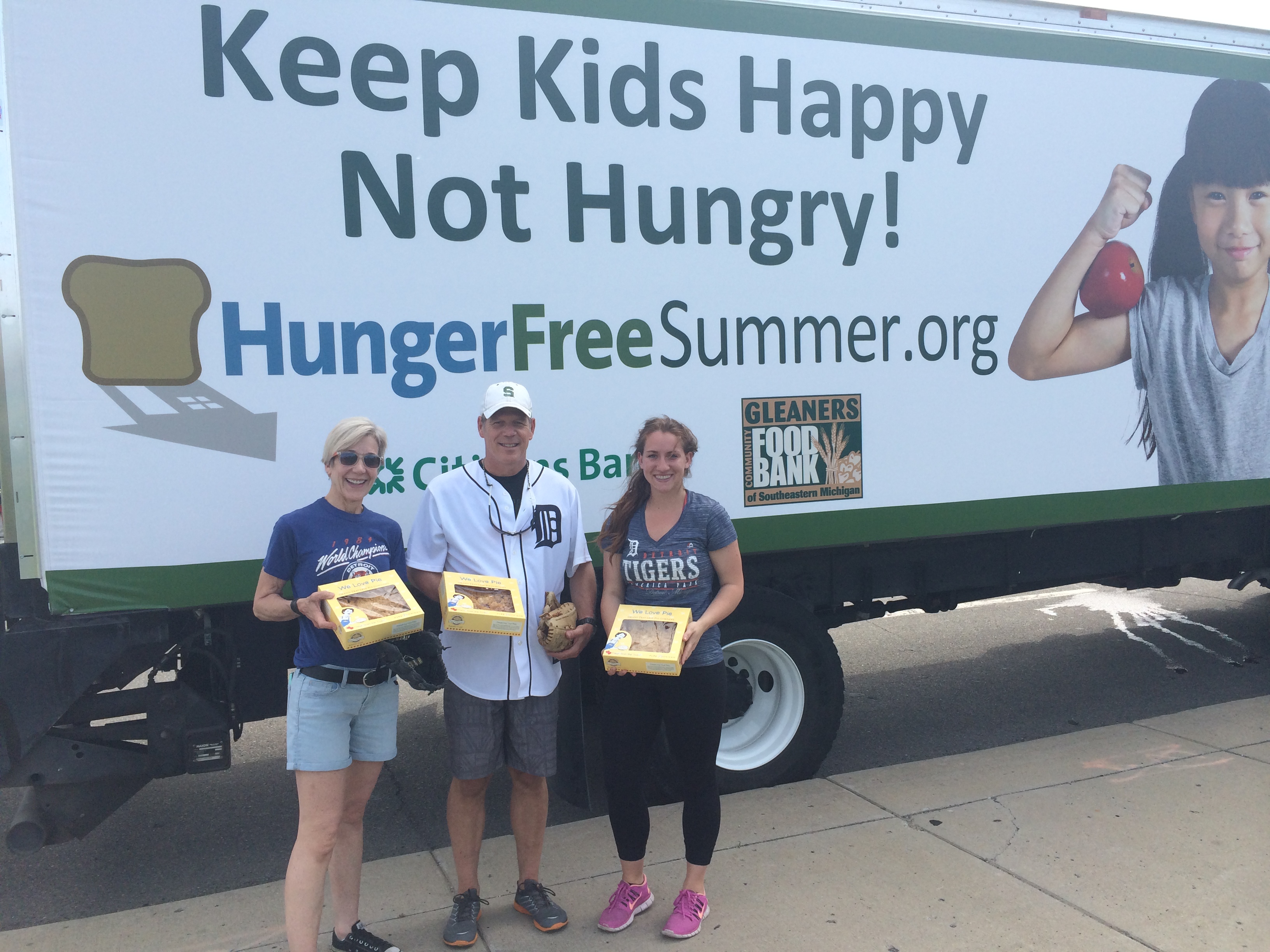 Our family of Pie Shops helped to stomp out hunger throughout Michigan for youth who participate in the school lunch programs in the school year. More than half of Michigan children rely on free and reduced-fee meals during the school year. When school is out, families struggle to make up these meals and many children go without the nourishment they need to enjoy a happy and healthy summer. This year we, along with our wonderful guests and business partners, generated just under $21,000 statewide. Every dollar donated provides three meals adding up to about 63,000 meals statewide this year!
Matching funds came from GT Pie partners and Gleaners' corporate sponsors as well. The GT Pie partner donors for 2016 include Alfie Logo Gear, Americraft Carton, Lipari Foods, Lesley Financial Services, Copy Central, Sherman's Ice Cream, Michigan Sugar Company, Michigan Apple Committee, AHA Leadership and Ben Staley. More information about the history of Michigan Partners Helping Michigan Youth can be found on our website.
"Our goal is to be a respected Michigan company," states Mike Busley, co-founder of GT Pie, "and we know this is only achieved when we dish it out ourselves. We believe by showing respect to our employees, partners and guests, our opportunities together are endless. Respect leads to loyalty, loyalty promotes growth and growth allows us to give back to people and giving back gains respect, it's a delicious cycle. Our children are our future and have every right to be feed nutritiously each day. We are so pleased to help strengthen the lives of children; this is such a great example of the Power of Pie and our core values."
Thanks to you, our guests, for helping Michigan and Indiana children this past summer.
With your help, our 15 Pie Shops were able to help each of our partner pantries including: