Apple Honey Pie is Back
We have delicious news! The fusion pie favorite from 2016 has returned to our shops for a limited time. Welcome back, Apple Honey Pie!
This Michigan made pie is handcrafted in each of our 15 pie shop locations with Northern Michigan Spy Apples, Michigan flour, and the sweetest part of this Michigan Fusion Pie is its Michigan Star Thistle Honey from Sleeping Bear Farms located in Benzie County. Sleeping Bear Farms is one of the nation's largest producers of Star Thistle Honey and its bees are responsible for pollinating much of the fruit in Leelanau, Benzie and Grand Traverse Counties.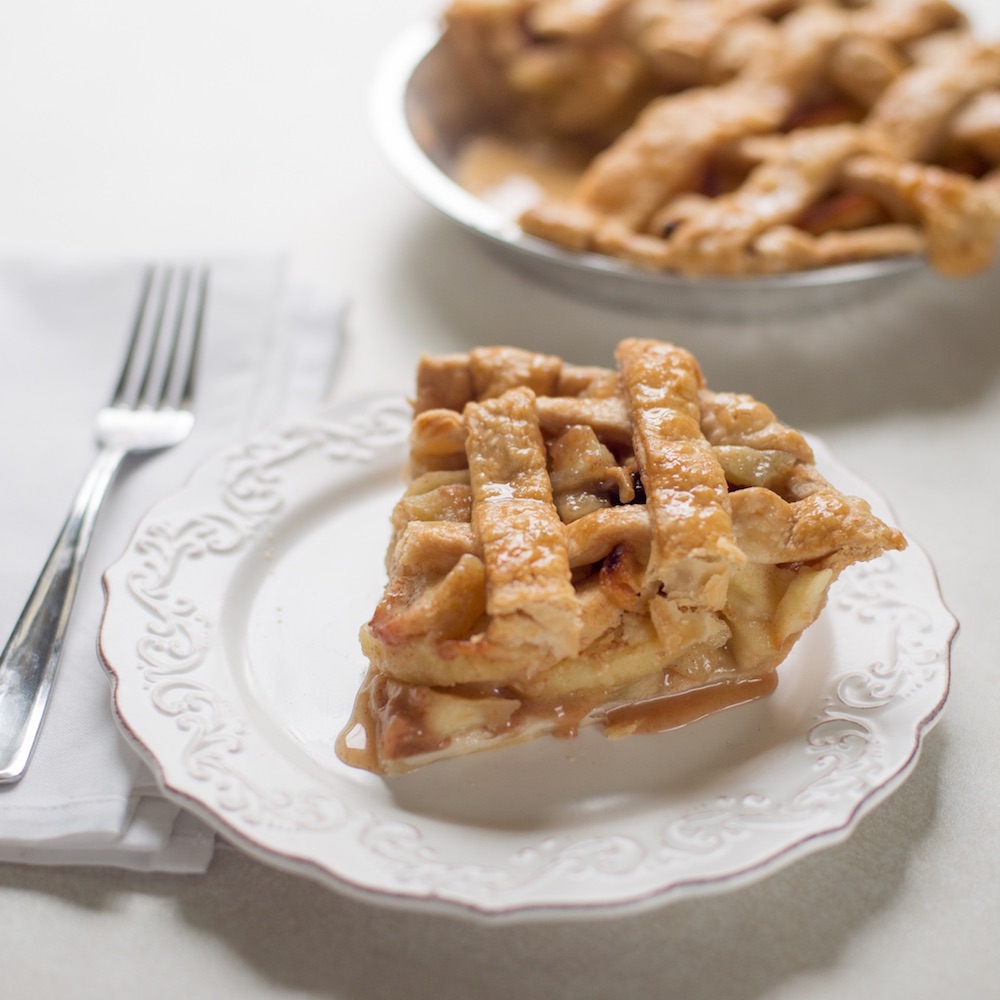 For over 25 years, Sleeping Bear Farms has been producing local honey in Beulah, located in beautiful Northern Michigan. The Star Thistle Honey used in the Apple Honey Pie is their signature honey gathered from the nectar of the Star Thistle flowers that only grow in Northern Michigan in abundant quantities. Star Thistle is sunshine in a jar!™
"Our honeybees at Sleeping Bear Farms make the marvelous Star Thistle honey, perfect for yummy pies! Our bees also pollinate apples used in Grand Traverse Pie Company pies in the heart of apple country here in northwest lower Michigan. Amazing!" said Kirk Jones, owner of Sleeping Bear Farms.
We would love for you to stop in to our pie shops, try this buzzworthy fusion pie and let us know what you think of the delicious honey flavor! Apple Honey Pie is available by the slice or in 6" and 9" whole pies. It is also available for shipping from coast to coast in our Online Store.