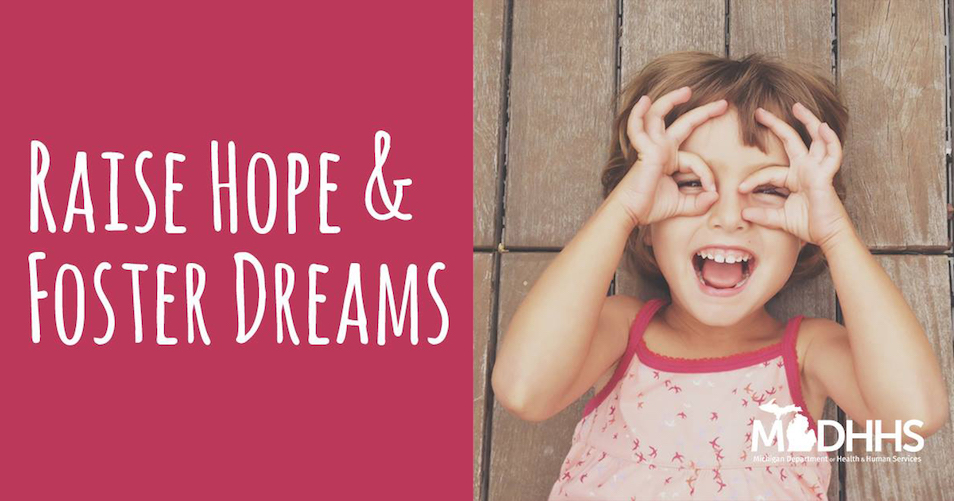 Play a role in a child or teen's life
The Grand Traverse Pie Company strives to help create healthy futures for children and families in our pie shop communities throughout Michigan and Indiana.
It's time to recognize that we each can play a part in enhancing the lives of children and youth in foster care. Find resources and information to help ensure that their future is bright.
Five steps to becoming a foster parent:
Becoming a foster parent is a great way to support a child in your community. Get started by taking the first step.
In Michigan, there are over 13,000 children in foster care who need supportive adults to provide loving homes until they can be safely reunited with their family. When you choose to become a foster parent, you are able to provide support to a child in your community who is going through a difficult time. If you love kids and have a big heart, consider becoming a foster parent.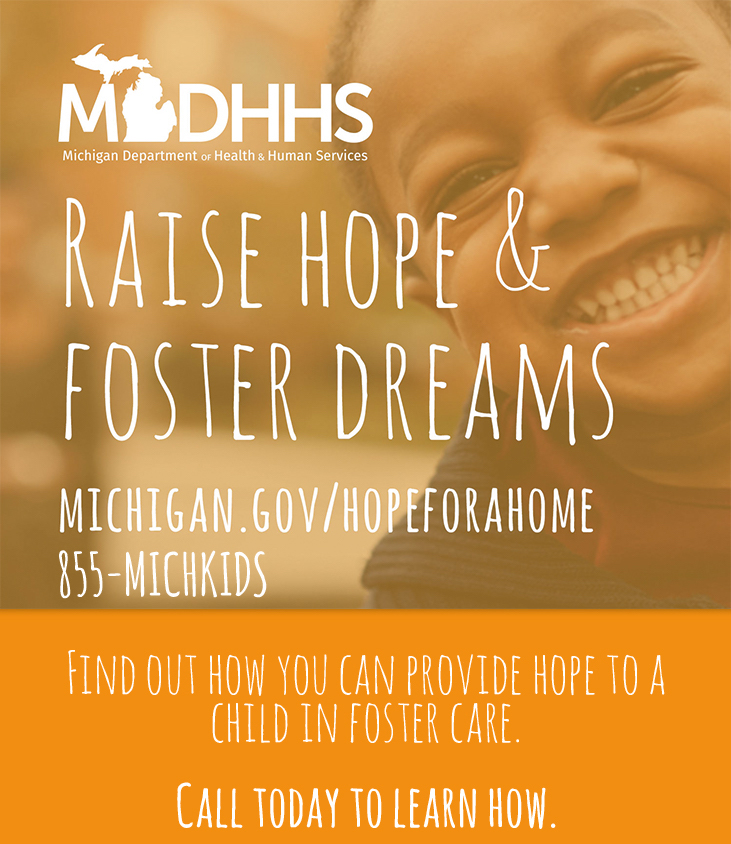 1. Contact a navigator
Foster care navigators are foster parents who have been through the exact journey you're embarking on. They have experience and are trained to guide you every step of the way. Get in touch with a navigator today by calling 855-MICHKIDS.
2. Attend an orientation
Do you have questions about fostering? Orientations are a great place to find answers and paint a picture of what your future life might look like. Agency representatives will provide additional information and resources during your orientation session.
3. Complete the application
After attending an orientation, you'll be given a licensing application packet. In addition to completing the application, you'll need to:
Schedule and complete fingerprinting with your licensing agency.
Complete family medical records.
Gather and complete any additional paperwork required by your licensing agency.
4. Attend free training
Potential foster parents must complete PRIDE (Parent Resources for Information Development and Education) training to prepare to become foster parents. Your licensing agency will refer you to PRIDE training.
5. Participate in a home evaluation
Before welcoming a child into your home, potential foster parents will need to pass an on-site home visit. These visits are meant to ensure the home environment is safe and welcoming for an incoming child.
If you have additional questions or are interested in getting started today, visit Michigan.gov/hopeforahome or call 855-MICHKIDS.