New and Craveable Summer Menu Items
Summer is here! We are celebrating the season with three new craveable summer menu items you'll want to share all summer long. We invite you to stop in and enjoy the all-new Carolina Pork Sandwich, the return of Bacon Pesto Quiche, and the all-new Cherry Kale Salad. These mouthwatering menu items will be available in our shops until July 31st.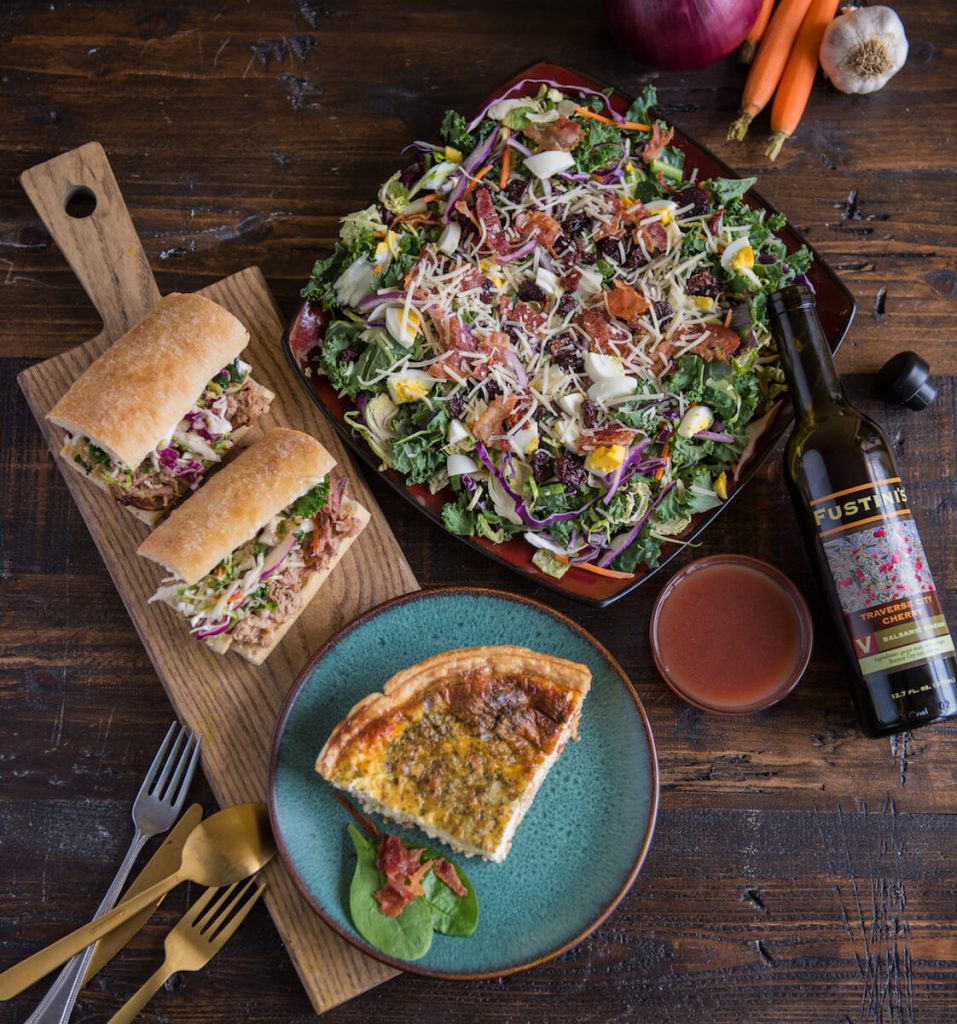 What says summer more than a pulled pork sandwich with a Carolina tang? We've put a delicious Michigan-spin on this sandwich which features a cherry slaw with balsamic vinegar from Traverse City's Fustini's Oils and Vinegars. The Carolina Pork Sandwich includes roasted pork, Carolina vinegar sauce, cherry slaw featuring Fustini's Balsamic Vinegar, and garlic pepper mayo on a toasted focaccia.
We're bringing back the fan-favorite Bacon Pesto Quiche! This craveable quiche includes pesto, bacon, Swiss cheese, and red onion topped off with a creamy egg mixture and baked in our famous flaky crust. It's served with a slice of pumpkin bread.
We love the new Cherry Kale Salad for summer! This salad is full of delicious goodness. It has dried cherries, warm bacon, hard boiled egg, red onion, and Parmesan cheese on a bed of shredded kale, brussel sprouts, cabbage, radicchio, and carrots. It's served with warm Cherry Balsamic Vinaigrette from Fustini's Oils and Vinegars.
We invite you to stop in to any of our GT Pie shop locations and try our new summer menu favorites. We hope you love them as much as we do!