Celebrate Pi Day (3.14) with a Free Slice of Pie
Calling all Pi and Pie lovers! We are thrilled to once again celebrate P-i Day with P-i-e! All 15 of our GT Pie shops are offering a free slice of Michigan ABC Crumb Pie with any purchase all day on Thursday, March 14th.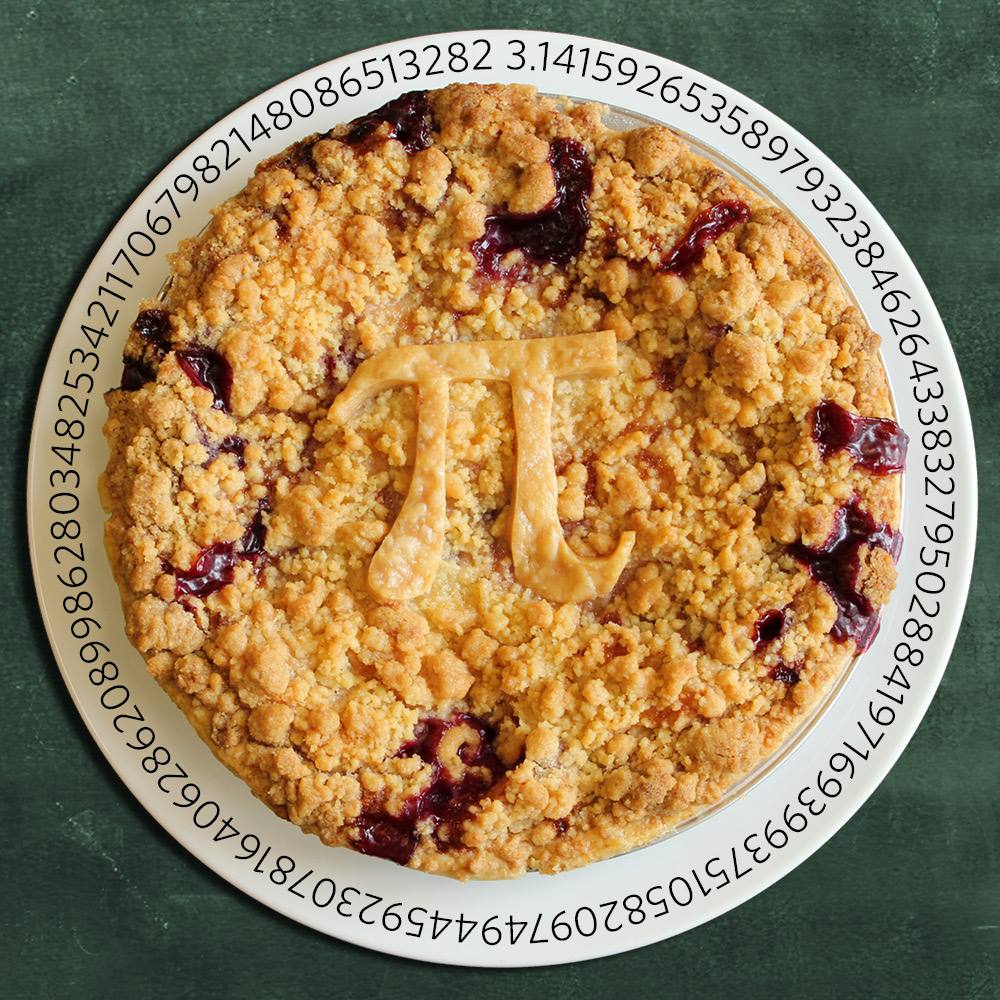 The most excellent part of all? The apples, blueberries, cherries, sugar, and flour in our ABC Crumb Pie are all from Michigan. We are honored to shine a light on both the quality of Michigan's agricultural bounty and the importance education plays within our state on Pi Day.
What is Pi?
The symbol used by mathematicians to represent the ratio of a circle's circumference to its diameter is the Greek letter π. That letter (and therefore the number π itself) can be denoted by the Latin word pi. In English, π is pronounced like "pie," of course. The number π is a mathematical constant that is the ratio of a circle's circumference to its diameter and is approximately equal to 3.14159.
At Grand Traverse Pie Company, our commitment is to make amazing pie with purpose. We are passionate about making a heartfelt positive impact on those we serve.
Make plans to join all of our positive, good-hearted people on Thursday, March 14th at any GT Pie Co. location. We hope you enjoy what we love to do most – serve handmade pie made from scratch every day, just for you!
Not near one of our pie shops? We also ship coast to coast and can personalize a special Pi Day pie just for you. Visit our Online Store for details and place your orders by Sunday, March 10th for regular delivery for Pi Day.