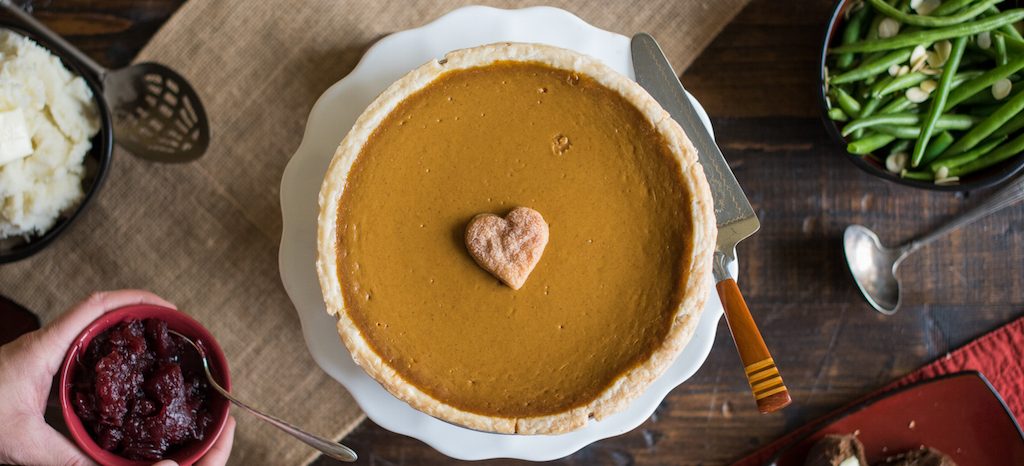 How to Order Our Pies This Thanksgiving
Thanksgiving is coming! At the Grand Traverse Pie Company, we are all about sharing special moments with pie. Thanksgiving is the perfect time to connect and share special moments with your family – this year more than ever.
Pie makes the perfect ending to your Thanksgiving meal. Our handmade pies are baked fresh every day in our 15 shops and they are full of Michigan goodness. From classic Pumpkin or Pecan to Apple Pie or Apple Crumb with Caramel and Pecans, we're sure to have your favorite holiday pie.
Pre-Order Your Holiday Pies From Our Pie Shops
Our 15 pie shops are now taking orders for your holiday pies! Call your local shop directly or stop in to place an order. We have been planning ahead to make sure we have safe and convenient pie pickups for you this holiday season.
| | |
| --- | --- |
| Ann Arbor | 734-997-9702 |
| Brighton | 810-225-7437 |
| East Lansing | 517-203-3304 |
| Grand Rapids | 616-977-7600 |
| Lansing | 517-316-0900 |
| Midland | 989-839-4872 |
| Norton Shores | 231-799-3399 |
| Okemos | 517-381-7437 |
| Plymouth | 734-459-9200 |
| Portage | 269-903-4991 |
| Rochester Hills | 248-438-5110 |
| Terre Haute | 812-235-1582 |
| Traverse City (West Front) | 231-922-7437 |
| Traverse City (Park Street) | 231-933-3972 |
| Troy | 248-458-0322 |
Ship a Holiday Pie to Your Doorstep
If you don't live near one of our pie shops, we can ship directly to your doorstep! You can enjoy the taste of Michigan wherever you are – coast to coast. You have until Saturday, November 21st to place your order for regular shipping to have your pies arrive in time for Thanksgiving. Visit our website at shop.gtpie.com to place your order or you can call our shipping department at 866-444-PIES (7437).
Visit Our Wholesale Partners
You can also visit your local grocer! We have partnerships with hundreds of grocery stores including Meijer, Kroger, Harding's Friendly Market, Fresh Thyme Market, Hollywood Market, Sunset Foods, and many other independent grocers. Check out our list below for a store near you!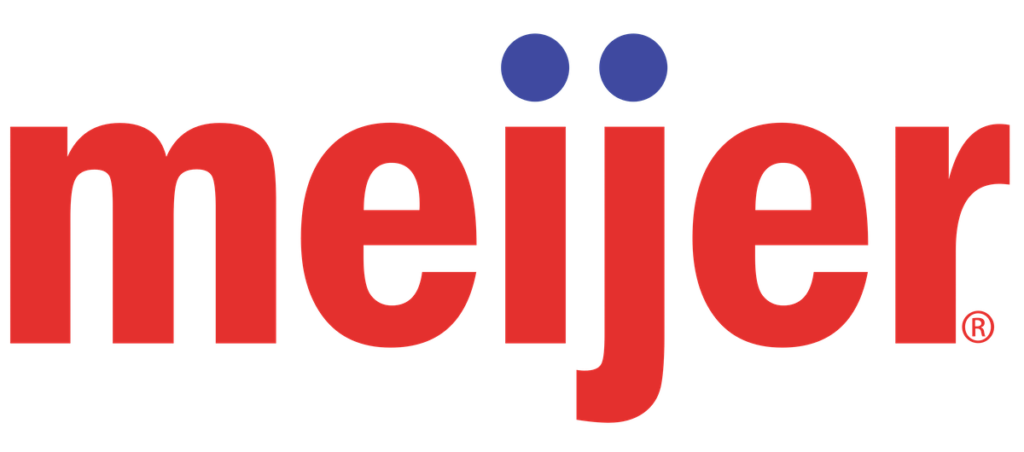 | | | |
| --- | --- | --- |
| Meijer | Fairlane Drive | Allen Park |
| Meijer | Ann Arbor-Saline Road | Ann Arbor |
| Meijer | Brown Road | Auburn Hills |
| Meijer | B Drive North | Battle Creek |
| Meijer | Columbia Avenue West | Battle Creek |
| Meijer | E Wilder Road | Bay City |
| Meijer | Belleville Road | Belleville |
| Meijer | Pipestone Road | Benton Harbor |
| Meijer | Birch Run Road | Birch Run |
| Meijer | W Grand River Avenue | Brighton |
| Meijer | Ford Road | Canton |
| Meijer | 28th Street SE | Cascade |
| Meijer | E Clinton Trail | Charlotte |
| Meijer | S Groesbeck Highway | Clinton Township |
| Meijer | Clyde Park SW | Clyde Park |
| Meijer | E Chicago Road | Coldwater |
| Meijer | Haggerty Highway | Commerce |
| Meijer | Lapeer Road | Davison |
| Meijer | Grand River Avenue | Detroit |
| Meijer | Cross Over Drive | Dewitt |
| Meijer | E Saginaw Street | East Lansing |
| Meijer | W Lake Lansing Road | East Lansing |
| Meijer | 24th Avenue | Fort Gratiot Township |
| Meijer | Utica Road | Fraser |
| Meijer | Marketplace Drive SE | Gaines Township |
| Meijer | US-31 | Grand Haven |
| Meijer | E Saginaw Highway | Grand Ledge |
| Meijer | Alpine Avenue NW | Grand Rapids |
| Meijer | Plainfield Avenue NE | Grand Rapids |
| Meijer | E Beltline Ave NE | Grand Rapids |
| Meijer | Wilson Avenue | Grand Rapids |
| Meijer | E Grand River Avenue | Howell |
| Meijer | Airport Road | Jackson |
| Meijer | E Michigan Avenue | Jackson |
| Meijer | Baldwin Street | Jenison |
| Meijer | W Main Street | Kalamazoo |
| Meijer | Gull Road | Kalamazoo |
| Meijer | W Saginaw Highway | Lansing |
| Meijer | S Pennsylvania Avenue | Lansing |
| Meijer Capital City Market | E Michigan Avenue | Lansing |
| Meijer | Demille Road | Lapeer |
| Meijer | Dix Highway | Lincoln Park |
| Meijer | Middlebelt Road | Livonia |
| Meijer | W US Highway 10 | Ludington |
| Meijer | East 13 Mile Road | Madison Heights |
| Meijer | S Range Road | Marysville |
| Meijer | Hull Road | Mason |
| Meijer | Eastman Avenue | Midland |
| Meijer | N Telegraph Road | Monroe |
| Meijer | West Pickard Road | Mt Pleasant |
| Meijer | Harvey Street | Muskegon |
| Meijer | West Norton Avenue | Muskegon |
| Meijer | Holton Road | North Muskegon |
| Meijer | Haggerty Road | Northville |
| Meijer | W Grand River Avenue | Okemos |
| Meijer | N Lapeer Road | Oxford |
| Meijer | M-89 | Plainwell |
| Meijer | Shaver Road | Portage |
| Meijer | S Westnedge Ave | Portage |
| Meijer | S Rochester Road | Rochester Hills |
| Meijer | Little Mack Avenue | Roseville |
| Meijer | Coolidge Highway | Royal Oak |
| Meijer | Tittabawassee Road | Saginaw |
| Meijer | Gratiot Road | Saginaw |
| Meijer | Hall Road | Shelby Township |
| Meijer | Fort Street | Southgate |
| Meijer | Van Dyke | Sterling Heights |
| Meijer | Red Arrow Highway | Stevensville |
| Meijer | Pardee Road | Taylor |
| Meijer | E New Margaret Drive | Terre Haute, IN |
| Meijer | S US Highway 131 | Three Rivers |
| Meijer | US-31 | Traverse City |
| Meijer | Mound Road | Warren |
| Meijer | 26 Mile Road | Washington |
| Meijer | Highland Road | Waterford |
| Meijer | Warren Road | Westland |
| Meijer | Grand River Avenue | Wixom |
| Meijer | Allen Road | Woodhaven |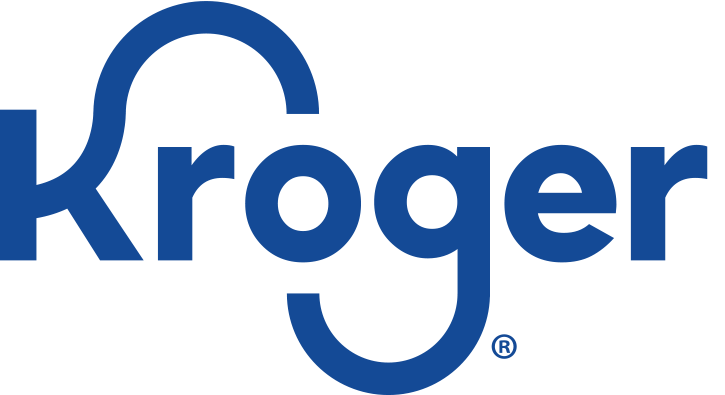 | | | |
| --- | --- | --- |
| Kroger | Plymouth Road | Ann Arbor |
| Kroger | S. Maple Road | Ann Arbor |
| Kroger | Washtenaw Avenue | Ann Arbor |
| Kroger | N. Euclid Avenue | Bay City |
| Kroger | E. Maple Road | Birmingham |
| Kroger | Telegraph Road | Bloomfield Hills |
| Kroger | E. Grand River Avenue | Brighton |
| Kroger | West Road | Brownstown Charter Township |
| Kroger | Gibraltar Road | Brownstown Charter Township |
| Kroger | Michigan Avenue | Canton |
| Kroger | Dixie Highway (both stores) | Village of Clarkston |
| Kroger | Garfield Road | Clinton Twp |
| Kroger | Union Lake Road | Commerce Township |
| Kroger | W 14 Mile Road | Commerce Township |
| Kroger | N State Road | Davison |
| Kroger | Michigan Avenue | Dearborn |
| Kroger | Ford Road | Dearborn Heights |
| Kroger | W Lake Lansing Road | East Lansing |
| Kroger | West 12 Mile Road | Farmington Hills |
| Kroger | Middlebelt Road | Farmington Hills |
| Kroger | Corunna Road | Flint |
| Kroger | E Pierson Road | Flushing |
| Kroger | N Main Street | Frankenmuth |
| Kroger | S Saginaw Street | Grand Blanc |
| Kroger | Macomb Street | Grosse Ile |
| Kroger | E Highland Road | Hartland |
| Kroger | John R Road | Hazel Park |
| Kroger | W Highland Road | Howell |
| Kroger | S Cedar Street | Imlay City |
| Kroger | W Argyle Street | Jackson |
| Kroger | Mall Ct | Lansing |
| Kroger | W Saginaw Highway | Lansing |
| Kroger | S Main Street | Lapeer |
| Kroger | Dix Highway | Lincoln Park |
| Kroger | Five Mile Road | Livonia |
| Kroger | 26 Mile Road | Macomb |
| Kroger | Ashman Street | Midland |
| Kroger | Highland Avenue | Milford |
| Kroger | E Blue Grass Road | Mt Pleasant |
| Kroger | Haggerty Road | Northville |
| Kroger | N Center Street | Northville |
| Kroger | Grand River Avenue | Novi |
| Kroger | Marsh Road | Okemos |
| Kroger | Orchard Lake Road | Orchard Lake |
| Kroger | E M-21 | Owosso |
| Kroger | Chilson Commons Circle | Pinckney |
| Kroger | Ann Arbor Road W | Plymouth |
| Kroger | Krafft Road | Port Huron |
| Kroger | E 12 Mile Road | Royal Oak |
| Kroger | State Street | Saginaw |
| Kroger | 23 Mile Road | Shelby Township |
| Kroger | 25 Mile Road | Shelby Township |
| Kroger | Pontiac Trail | South Lyon |
| Kroger | 10 Mile Road | South Lyon |
| Kroger | Fort Street | Southgate |
| Kroger | Miller Road | Swartz Creek |
| Kroger | W South Blvd | Troy |
| Kroger | John R Road | Troy |
| Kroger | Coolidge Highway | Troy |
| Kroger | West Pontiac Trail | Walled Lake |
| Kroger | Van Dyke | Washington |
| Kroger | Highland Road | Waterford |
| Kroger | Middlebelt Road | Westland |
| Kroger | Highland Road | White Lake |
| Kroger | Carpenter Road | Ypsilanti |
| Kroger | Whittaker Road | Ypsilanti |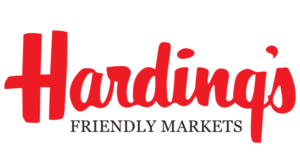 | | | |
| --- | --- | --- |
| Harding's Market | W Michigan Avenue | Galesburg |
| Harding's Market | W. Main Street | Kalamazoo |
| Harding's Market | E. Cork Street | Kalamazoo |
| Harding's Market | S Farmer Street | Otsego |
| Harding's Market | Allegan Street | Plainwell |
| Harding's Market | W. Centre Street | Portage |
| Harding's Market | S. Westnedge Avenue | Portage |
| Harding's Market | Gull Road | Richland |
| Harding's Market | N. Grand Street | Schoolcraft |
| Harding's Market | W. Michigan Avenue | Three Rivers |
| Harding's Market | Reno Drive | Wayland |

| | | |
| --- | --- | --- |
| Fresh Thyme Market | Ford Road | Canton |
| Fresh Thyme Market | Trowbridge Road | East Lansing |
| Fresh Thyme Market | Farmington Road | Farmington |
| Fresh Thyme Market | Burton Street | Grand Rapids |
| Fresh Thyme Market | Sheldon Road | Northville |
| Fresh Thyme Market | Westnedge Avenue | Portage |
| Fresh Thyme Market | Rochester Road | Rochester Hills |
| Fresh Thyme Market | Big Beaver Road | Troy |
| Fresh Thyme Market | Washtenaw Road | Ypsilanti |

| | | |
| --- | --- | --- |
| Hollywood Market | Opdyke Road | Bloomfield Hills |
| Hollywood Market | N. Campbell Road | Madison Heights |
| Hollywood Market | N. Rochester Road | Rochester Hills |
| Hollywood Market | N. Main Street | Royal Oak |
| Hollywood Market | W. Maple Road | Troy |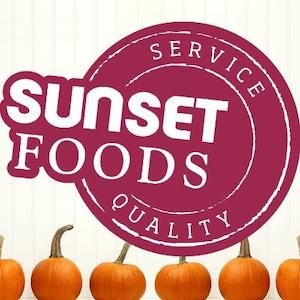 | | | |
| --- | --- | --- |
| Sunset Foods | Green Bay Road | Highland Park, IL |
| Sunset Foods | S Waukegan Road | Lake Forest, IL |
| Sunset Foods | E Peterson Road | Libertyville, IL |
| Sunset Foods | IL-83 | Long Grove, IL |
| Sunset Foods | Church Street | Northbrook, IL |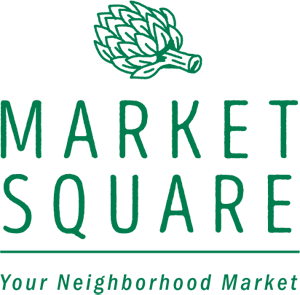 | | | |
| --- | --- | --- |
| Market Square | Southfield Road | Birmingham |
| Market Square | Walnut Lake Road | West Bloomfield |

| | | |
| --- | --- | --- |
| Nino Salvaggio | Hall Road | Clinton Township |
| Nino Salvaggio | Harper Avenue | St. Clair Shores |
| Nino Salvaggio | Rochester Road | Troy |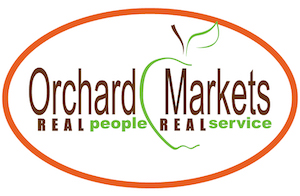 | | | |
| --- | --- | --- |
| Orchard Market | Lloyds Bayou Drive | Spring Lake |
| Orchard Market | Airline Highway | Fruitport |

| | | |
| --- | --- | --- |
| Village Market | Ames Street | Elk Rapids |
| Village Market | Rapid City Rd NW | Rapid City |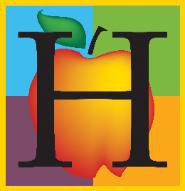 | | | |
| --- | --- | --- |
| Horrocks Farm Market | Capital Ave SW | Battle Creek |
| Horrocks Farm Market | W Saginaw Highway | Lansing |
And other Independent Grocers near you…
| | | |
| --- | --- | --- |
| Anderson's Market | Western Avenue | Glen Arbor |
| Carl's Super Market | East Road | Dimondale |
| Colasanti's Market | S Milford Road | Highland |
| Family Fare Supermarket | East W Eighth Street | Traverse City |
| Forest Hills Foods | Cascade Road SE | Grand Rapids |
| Gorman's Food Market | N Grand River Avenue | Lansing |
| Grand Food Center | Green Bay Road | Winnetka, IL |
| Green Acres Farm Market | Lake Michigan Drive | West Olive |
| Hansen Foods | W 4th Street | Suttons Bay |
| Jonna's 2 Go | South Michigan Avenue | Howell |
| Jonna's Market | North Michigan Avenue | Howell |
| Lakeside Foods | Elm Street | Winnetka, IL |
| Market Fresh | Southfield Road | Beverly Hills |
| Merindorf Meats | Williamston Center Road | Williamston |
| Monticello's Market | Marsh Road | Haslett |
| Northland Foods | US-131 | Kalkaska |
| Picnic Basket Market | Ann Arbor Road | Plymouth |
| Polly's Country Market | S Main Street | Chelsea |
| Prime Cuts | Horton Road | Jackson |
| Rudy's Quality Market | S Main Street | Village of Clarkston |
| The Blueberry Store | Phoenix Street | South Haven |
| The Ultimate Gift Shop | N Mitchell Street | Cadillac |
| Tom's Food Center | W Grand River Avenue | Okemos |
| Vince & Joe's Gourmet Market | Van Dyke | Shelby Charter Township |
| Wagoner's | W McGillen Avenue | Mattawan |
| Westlund's Apple Market | E Grand River Avenue | Lansing |