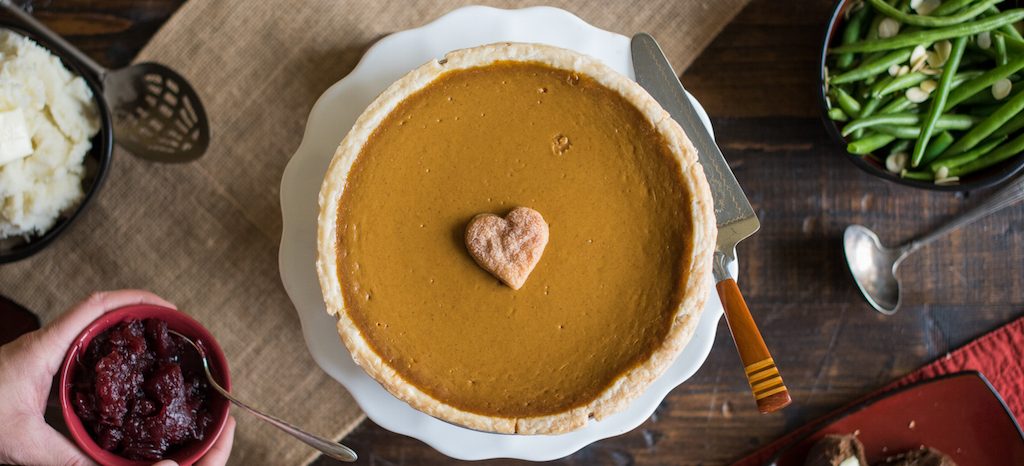 We're Celebrating the Holidays with 'Michigan-Made' Comforts of PIE
It's almost the tastiest season of the year! We are excited to be celebrating our 24th year of making the holiday season warm with pie. In fact, our family of shops and piemakers will handcraft over 100,000 award-winning pumpkin, pecan, fruit pies, and a variety of Michigan apple pies for holiday tables. The Michigan made-from-scratch pies make for the perfect ending to a holiday meal, not to mention a thoughtful gift-giving idea with each pie serving up the comforts of Michigan.
As Pie fans savor the taste of the pumpkin pie, it will be clear as to why the editors of Country Living Magazine described it to be ". . . a dense, mousse-like texture and a crust detail that won our hearts." And why it was voted the #1 Pumpkin Pie by the Detroit News. Our pumpkin pie has even graced the set of ABC's Good Morning America.
"Pie is part of the Holidays, serving up memories and traditions," stated Mike Busley, Co-Founder of Grand Traverse Pie Company. "We're honored to serve a bit of holiday comfort each and every day through all sorts of pie. Any way you slice it, pie is America's holiday comfort food."
With many varieties of pie, a Grand Traverse Pie makes for a perfect ending to a holiday meal. Patrons visiting any of our 15 pie shop locations this season may pre-order holiday pies, ensuring the perfect pie-pickup time.
Visitors to our shops will experience all of the sights and sensations of an active "real food" kitchen preparing heartwarming comfort foods and pies. Call us to pre-order and pick up your holiday pies at each of our 15 GT Pie shops in Michigan and Indiana.
Happy Holidays!