Celebrate National Pie Day with a Free Pie Slice
After 2020, we could all use a fun reason to celebrate (and celebrate safely) and luckily, National Pie Day will be here soon!
What is National Pie Day? Celebrated January 23rd each year, it's an unofficial national holiday created simply to celebrate the enjoyment of eating pie.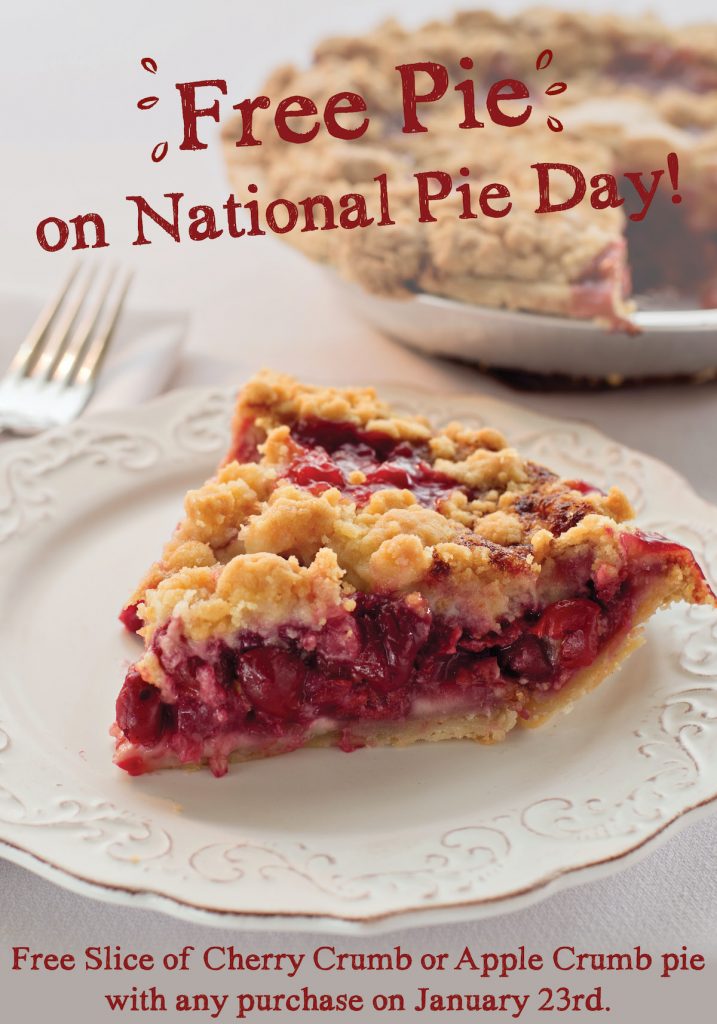 To celebrate this special day of pie, as we have done traditionally, all GT Pie Shops will be giving a free slice of Michigan fruit pie – Apple Crumb or Cherry Crumb pie with ANY purchase.
Stop in for coffee and enjoy a free slice; pick up a salad, sandwich, or pot pie for lunch or dinner and receive a free slice of pie; or even purchase a slice of pie and receive a slice of pie. We offer breakfast, lunch, and dinner focusing on craveable comfort foods including Chicken Pot Pie, heartwarming quiches, and warming soups. All shops will take proper Covid-19 precautions and 6-foot social distancing.
"Pie is part of America's desire for comfort food. Not just pie that meets every sweet tooth's desire, but also savory chicken pot pies, soups, and quiche serve up comfort all year long too," stated Mike Busley, Co-Founder of GT Pie. "We're honored to serve a bit of comfort each and every day through all sorts of pie. Any way you slice it, pie is America's comfort food."
We hope to see you and celebrate with you in one of our GT Pie shops (find a location near you) on National Pie Day!
(Note: Our Troy location will be celebrating on Friday, January 22nd due to weekend closures due to COVID limitations.)
Share Your National Pie Day Photos
Share photos of you with your family, friends, or coworkers enjoying your free slice of pie on National Pie Day by using #GTPieLove on Instagram, Twitter, or post on our Facebook Page. We will share some of your National Pie Day photos.
We hope you have fun and enjoy a pie-filled day!