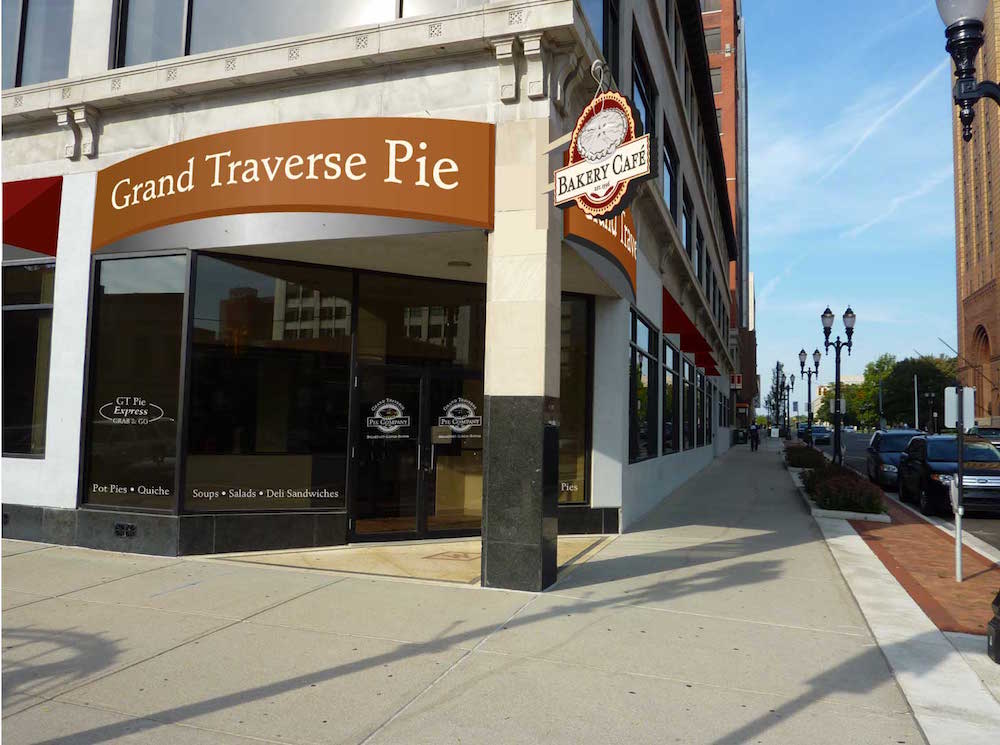 Grand Traverse Pie Company is Excited to Announce the Re-Opening of the Downtown Lansing Store
(Traverse City, MI) July 15, 2022– Grand Traverse Pie Company is excited to announce the re-opening of their Downtown Lansing store! With summer in full swing and offices in downtown Lansing also re-opening, Grand Traverse Pie is looking forward to having their loyal customers back to enjoy classics and new features such as the Vernors Cherry Pie. This Michigan favorite Available through August 28th is a perfect balance of Michigan Montmorency cherries, ginger, and that famous Vernors flavor. The Downtown Lansing store (200 S Washington Square, Downtown Lansing) will be open Monday – Friday 8 am to 3 pm.
Grand Traverse Pie Company's 14 pie shops make delicious pies from scratch every day! Store locations below.
Ann Arbor
Brighton
East Lansing
Grand Rapids
Lansing Downtown
Midland
Norton Shores
Okemos
Plymouth
Portage
Rochester Hills
Terre Haute, Indiana
Traverse City, Front Street
Traverse City, Park Street