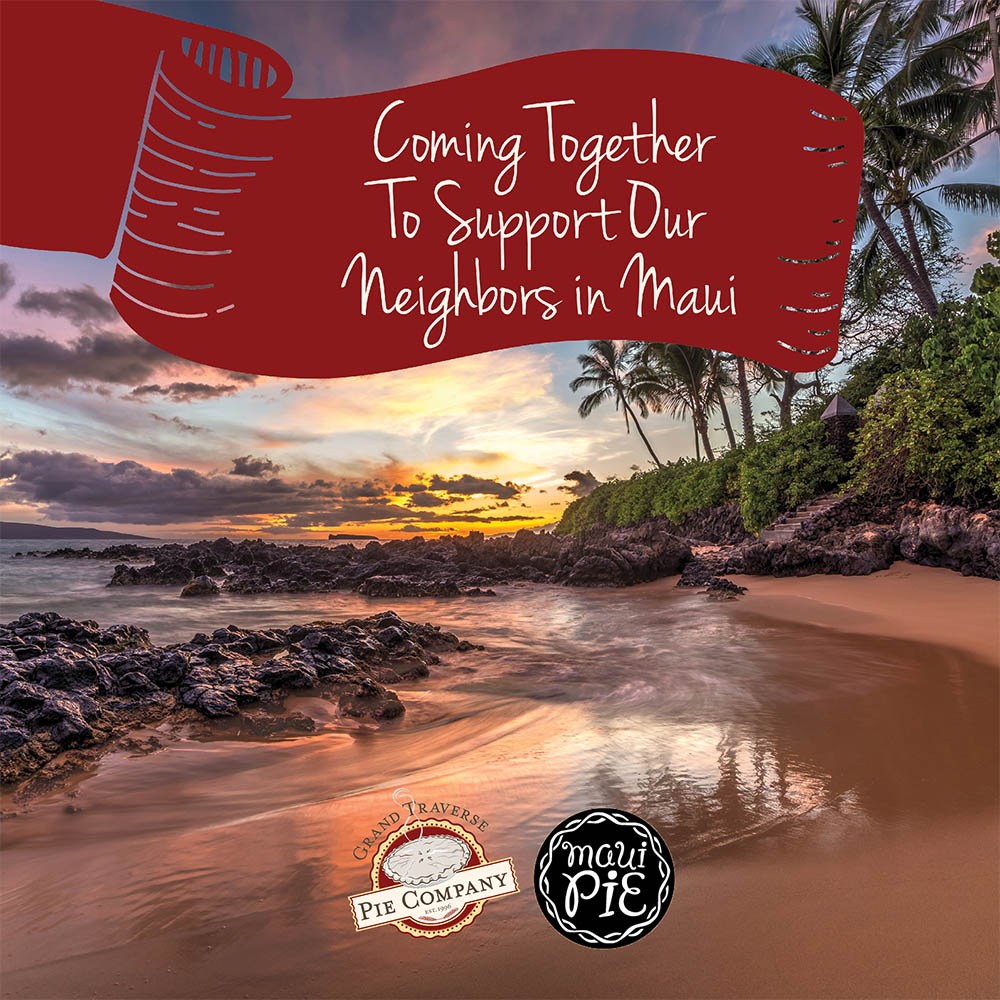 Supporting Our Neighbors Impacted by the Maui Wildfires
Our family loves Maui. We've come to love this magical place, and specifically Lahaina, over the last 15 years. Our daughter got engaged, married and our two grandchildren were born there. We've gotten to know the place and the people there intimately over the years. A week ago they suffered a very tragic wildfire that took many lives and destroyed their business district and harbor.
The wildfires in Lahaina have been devastating. It will take years to rebuild what was lost. It's an incredibly special place…rich with natural beauty, homes, tourism and commerce…much like our home in Traverse City. It's even similar to our city in population and size.
Lahaina is actually much like many of our iconic waterfront destinations in Michigan such as Harbor Springs, Mackinac Island, Grand Haven and others. To think about losing one of our treasured places close to home would be devastating. We feel called to support a place that feels like a second home.
The area, population and natural beauty there has many similarities to our home here in Traverse City. In a way, they've become a sister city to our family. We've always been struck by the great compassion of the people there. When tragedies have happened around the world, the people in Maui send their energy to those who suffer. They do this through making leis, blessing them and sending them to communities that have been hit by tragedy. We want to support this community that is hurting right now. And we invite you to join us in giving back to the people in Lahaina.
Many people want to know what the best way is to help the victims of these devastating wildfires. If you are there, you can volunteer locally. One of the best things that can be done from us on the mainland is to donate to organizations that are serving people in need on Maui.
Our family will continue to support this very special place that is near and dear to our hearts. And we encourage any one who is able to help to donate directly to either organizations on the ground helping victims or directly to the families in need. Below are a list of organizations that have been recommended to donate to that we will also be making donations to. We hope that you might join us in supporting our neighbors in Maui as they navigate this deep devastation.