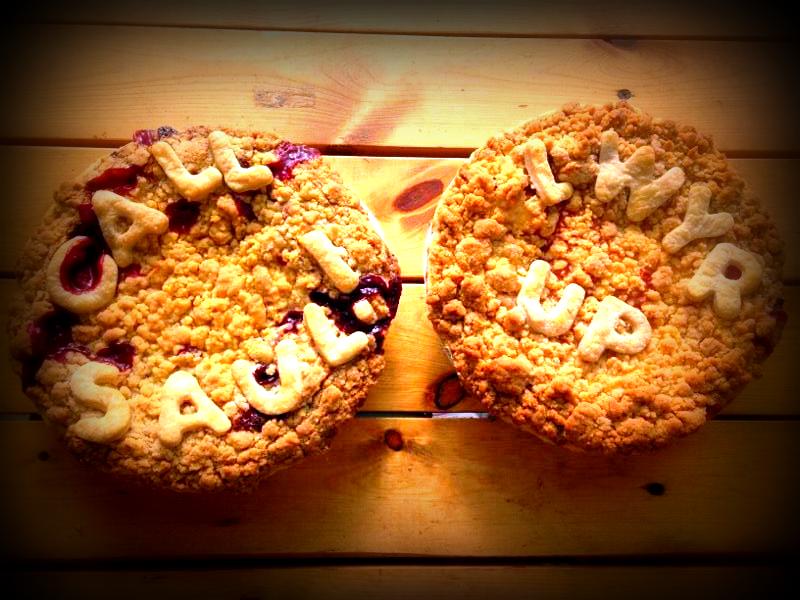 "Better Call Saul" for some of our pies
What do you do if your lawyer gives you advice? You probably take it right? That's what we did when a famous legal counselor gave us a call and told us to send some of our pies.
The popular Saul Goodman, the fast-talking character who worked his way around the law on the hit AMC TV show Breaking Bad is spinning off onto his own in Better Call Saul, which will debut later this year. When AMC started production on the show earlier this month they called the Grand Traverse Pie Company and requested 20 of our pies for a kickoff BBQ to celebrate the start of Saul's new story. We sent Cherry Crumb and ABC pies next-day air so they'd arrive in time for Saul's kickoff party! Talk about Lawyering Up!
The pies were decorated per client instructions with "Better Call Saul" and "LWYR UP" (Saul's vanity license plates). No word yet on whether Saul slid a saw in one of the pies to smuggle a client out of jail.
Saul Goodman is played by character actor Bob Odenkirk, who appeared for the first time in an episode titled appropriately, "Better Call Saul" in season two of Breaking Bad, according to the Breaking Bad Wiki website. Fans of Saul will get to see what sort of mischief the lawyer got himself into before he met the infamous Walter White, as Better Call Saul is a prequel to the award-winning Breaking Bad.
For more information on our pies, delivery options, and menu items, consult our menu section. Follow us on Facebook or Twitter for more news on what's happening with our pies!