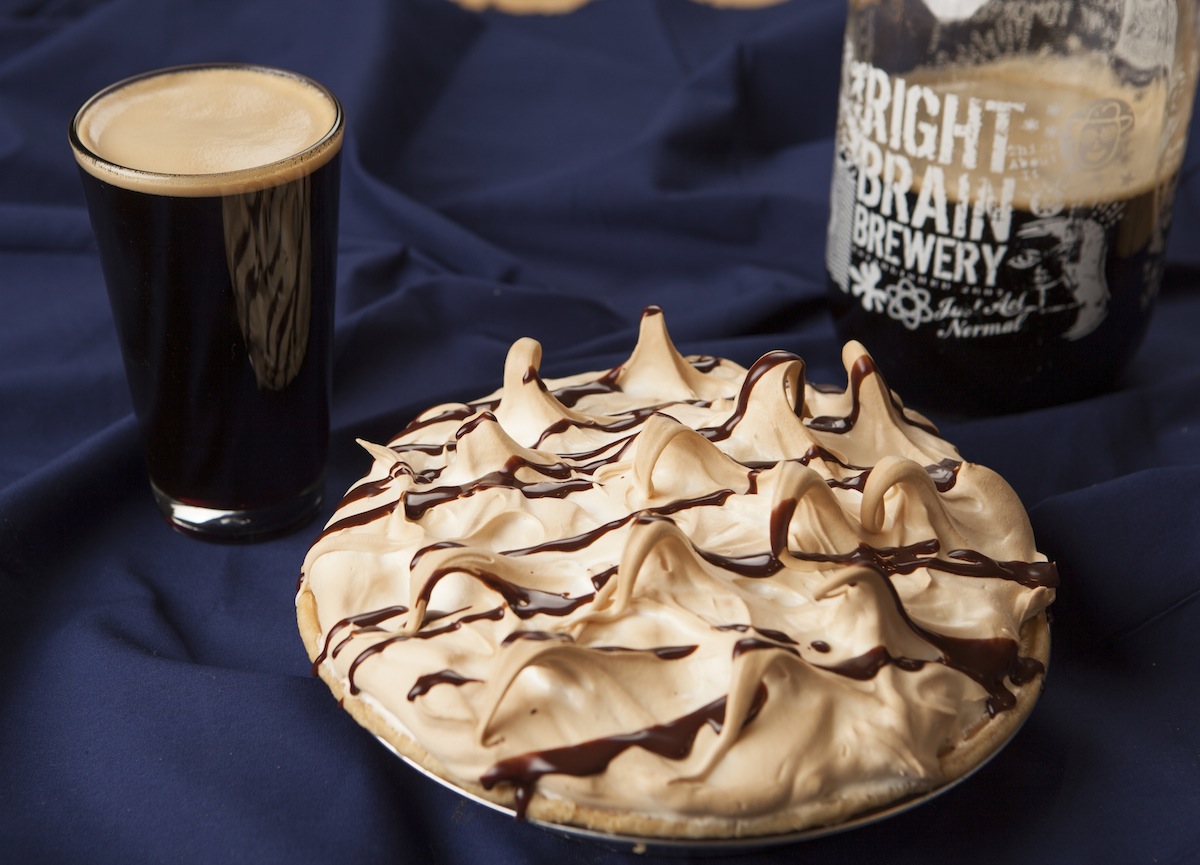 HuffPost Taste applauds our Chocolate Stout Pie
We know many people would love to live in Michigan, but now we know the foodie experts at The Huffington Post have that dream as well.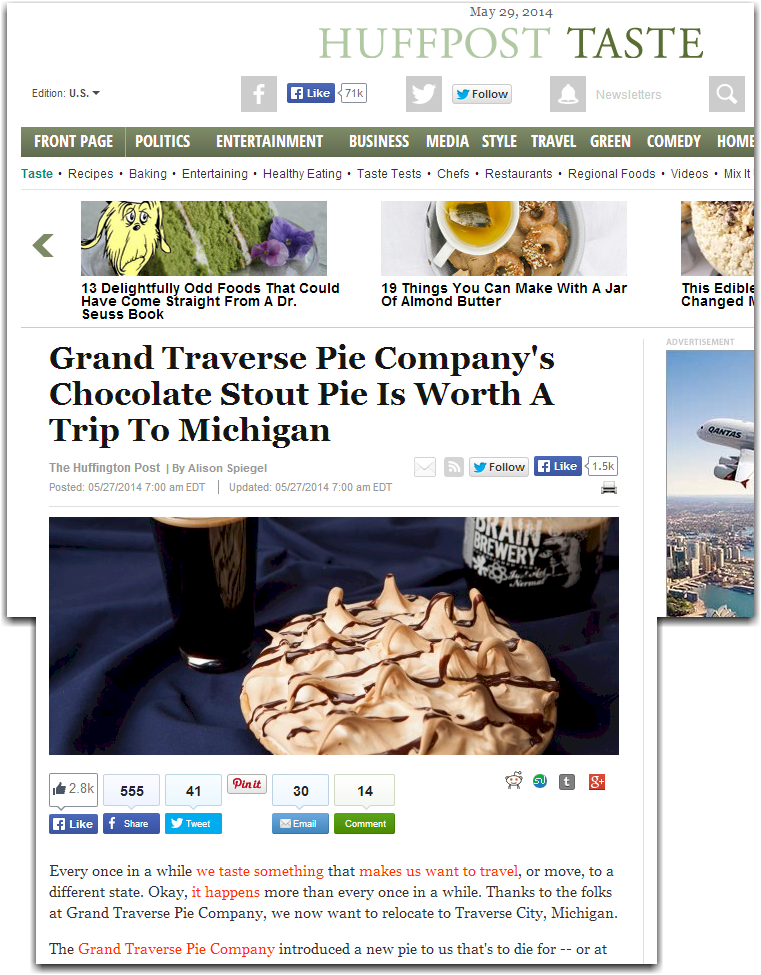 Earlier this week, The Huffington Post's HuffPost Taste reviewed our Chocolate Stout Pie, a delicious new specialty pie available now and featured for Father's Day. HuffPost proclaimed that we had "introduced a new pie to us that's to die for — or at least move across the country for…"
After being featured on The Huffington Post, news of our Chocolate Stout Pie spread quickly across social media, with many news agencies, tourist organizations, and foodie networks and bloggers picking up the article and photos. Users on Twitter went absolutely batty over the idea of a pie packed with chocolate and beer. Grand Traverse Pie Company is active on Facebook, Twitter, Pinterest, and Instagram, taking an opportunity to connect with our fans and followers and the communities where we are proud to be located.
This unique pie is the result of a partnership between Grand Traverse Pie Company and our friends at Right Brain Brewery in Traverse City, Michigan. We bring the pie mastery and they provide the brew mastery. The pie has four layers: a flaky crust, a a layer of chocolate ganache, a layer of chocolate mousse, all topped with a layer of meringue drizzled with chocolate stout ganache.
Pie Dough Club members get a special treat for a limited time — when they purchase a whole Chocolate Stout Pie they get a free pint glass. Learn more about the Pie Dough Club and become a member to receive benefits.