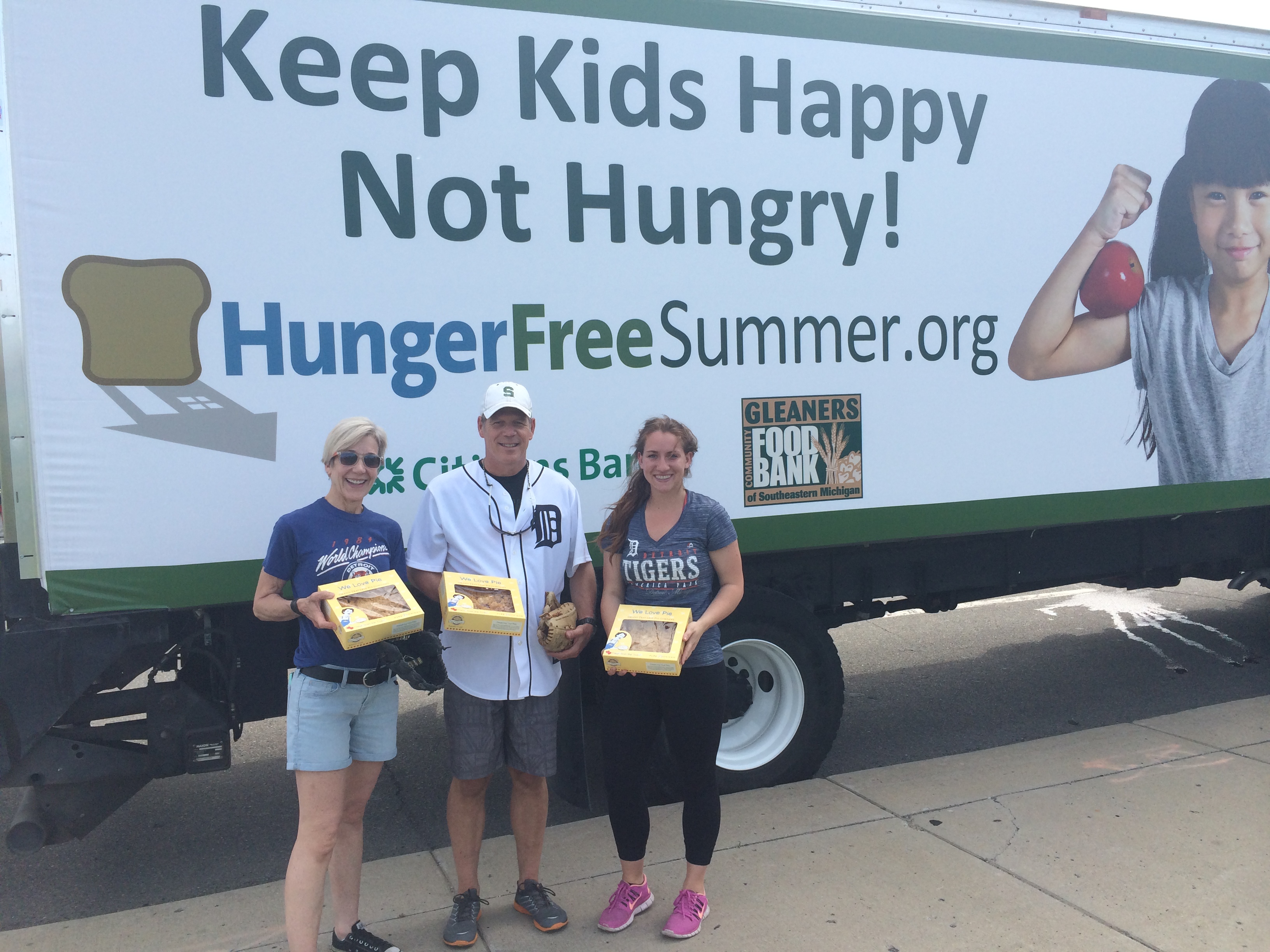 Gleaners Kick Off Hunger Free Summer 2015
On June 10, we took a trip to Detroit to take part in the Gleaner's Community Food Bank's kickoff event to a hunger free summer! Grand Traverse Pie Company and other local organizations have become match donors to help provide more than 2 million meals this summer to kids who may be on a reduced lunch plan during the school year.
We are also giving a portion of apple pie sales to local food banks around Michigan! (Read more about our initiative: Help us feed Michigan's youth this summer). Help be a part of a great cause just by enjoying some apple pie this summer.