Fall & Holiday Favorites Return to GT Pie
The wonderful feel of the crisp weather in Michigan will be surrounding us soon. We are lucky to live in such a splendid state full of fall beauty. When the air turns cooler we turn to our favorite fall and holiday comfort foods.
Have you been dreaming of turkey and cranberries? You don't have to wait until Thanksgiving! Our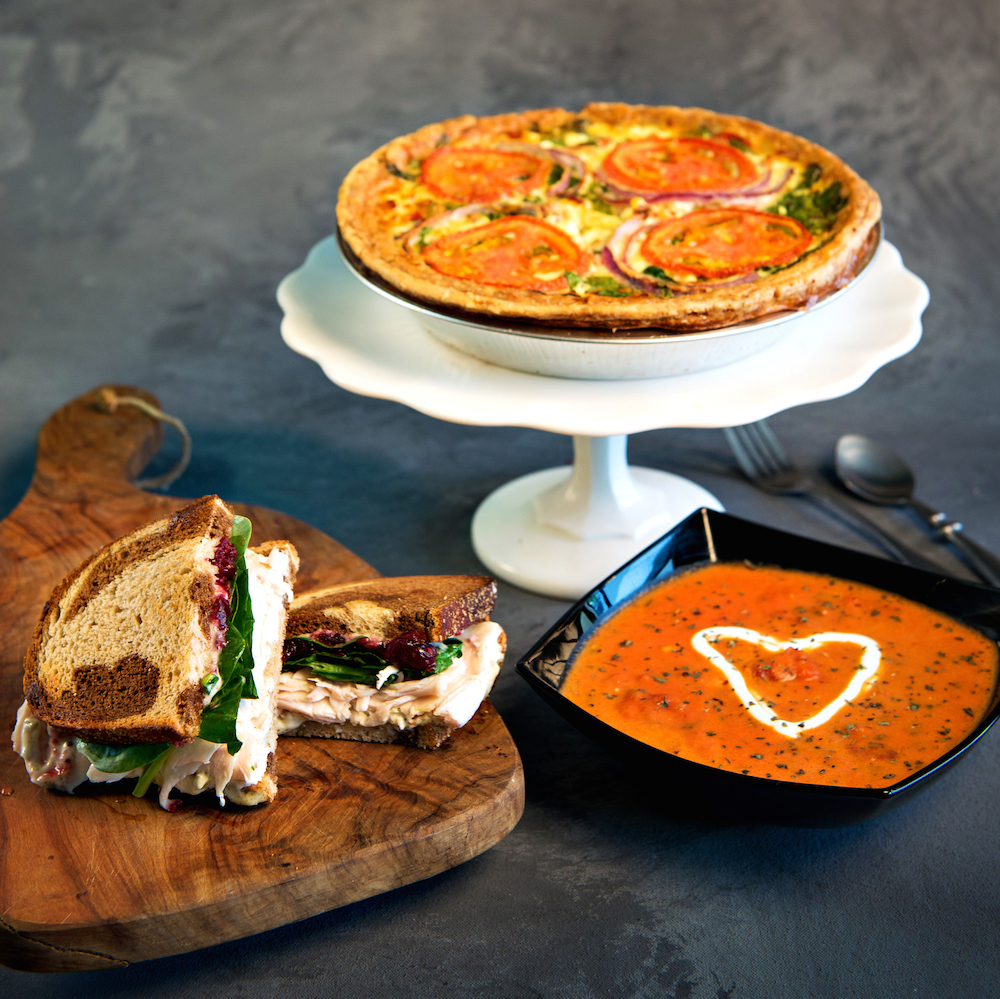 favorite Turkey Cranberry Grilled Sandwich returns to our GT Pie menus beginning September 14th. This holiday-inspired sandwich is made with Michigan turkey and topped with sage cream cheese, cranberry relish and fresh spinach grilled on marbled rye.
When it's cold outside a warm cup of hearty soup can't be beat. We invite you to try our most popular soup – Tomato Basil Bisque! This rich and creamy bisque is perfect for dipping a grilled cheese into. Our GT Pie shops prepare soups daily that provide warmth, coziness, and comfort. Each soup can be a great hearty meal all by itself or you can add it to a combo with a half sandwich or half salad and get a special price for complementing your lunch with soup.
Nothing says comfort food quite like a savory quiche. Our featured quiche for the fall is the Mediterranean Veggie Quiche. This special quiche includes yummy tomato, spinach, red onion, feta cheese, egg and cream baked in our handmade flaky crust. Our savory quiches are made fresh daily.
We invite you to stop in, warm up, and enjoy a meal at any of our 15 Grand Traverse Pie Co locations this fall.