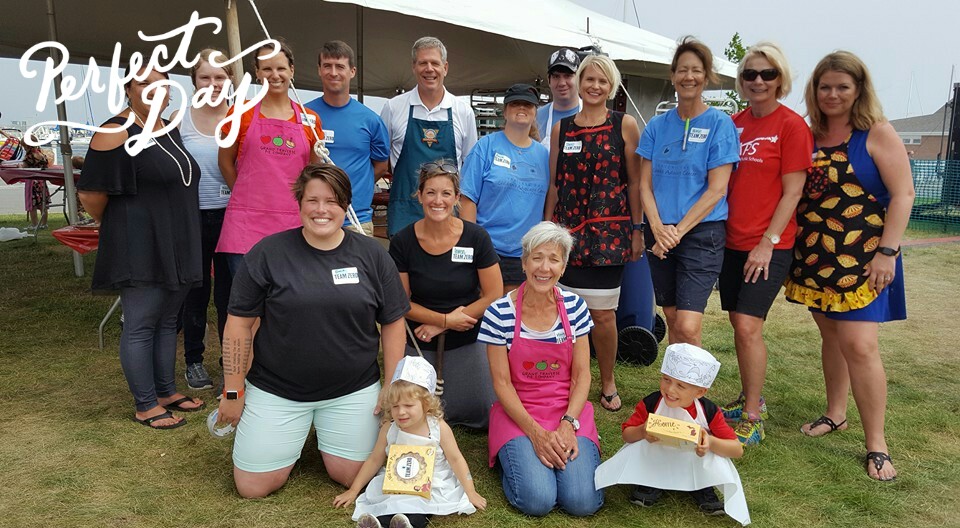 Make and Bake 2016 – A Hit for Kids and Adults Alike
During the National Cherry Festival, as a tradition at the Grand Traverse Pie Company, we invite kids from ages 2 – 12 to come join us to make their very own 6" Cherry Crumb pie, the signature pie for the festival. We set up a tent, brought the pie making supplies, gathered the volunteers and happily welcomed over 420 children to make and bake/take pies throughout the day on July 7th.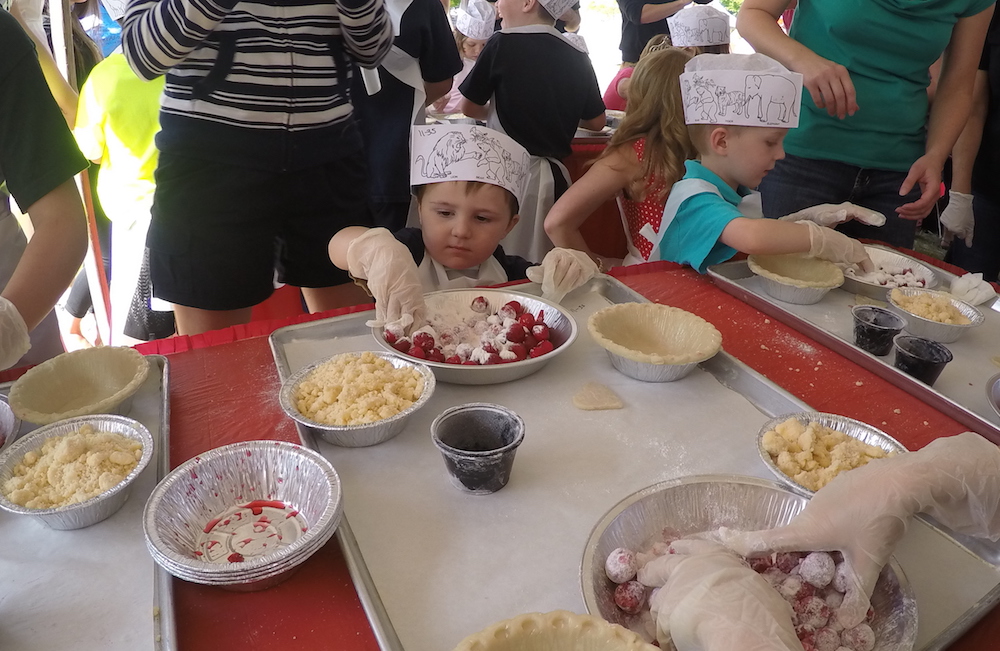 This is an event very near and dear to our hearts, not only because we get to share some fun with the kids and create happy memories but also because we get to talk to the parents.
We all believe wholeheartedly that child sexual abuse, which causes long term health issues and consequences for survivors, needs to end. Prevention is the way to move closer to ZERO incidences of child sexual abuse. When the facts sink in that 1:4 girls and 1:6 boys are sexually abused before reaching the age of 18 and that 90% are perpetrated by someone they know or trust and 80% of these incidences go unreported… once you know this, how can you not know?
We know we can all make a big difference. Talking about the issue more openly and readily identifying what it takes to PREVENT child sexual abuse is the first step – if everyone were to do this, there is no question the numbers of incidences would be reduced dramatically.
All the donations given during the Make and Bake amounted to just about $3,000 and we thank everyone who helped us! These proceeds were given to the Traverse Bay Children's Advocacy Center in Traverse City. The folks at the TBCAC are really awesome for doing the difficult work of intervening with child sexual abuse cases and they have plans to address more prevention messaging as do many of us in this community and statewide.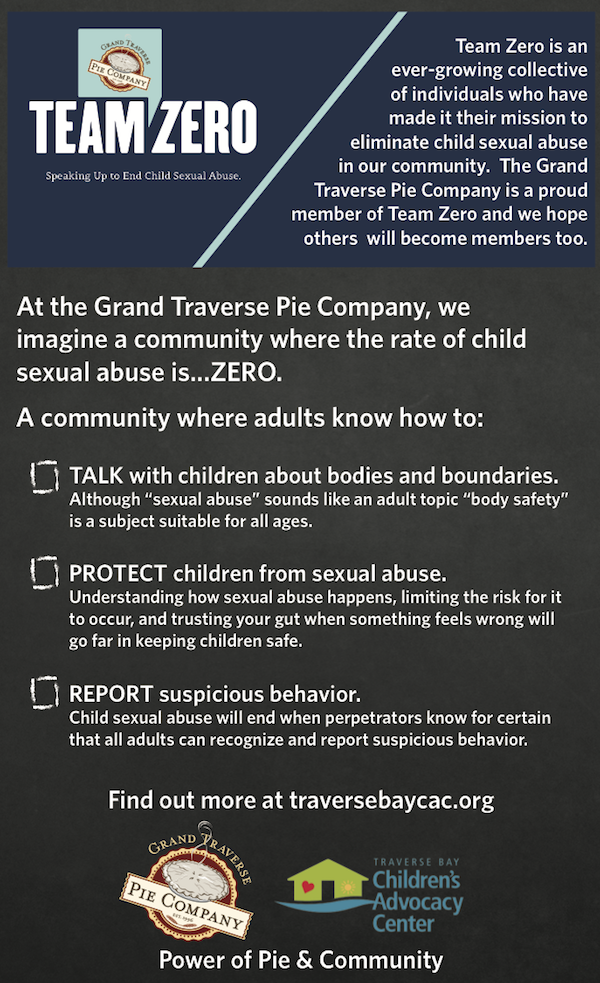 For additional information, please visit themamabeareffect.org.