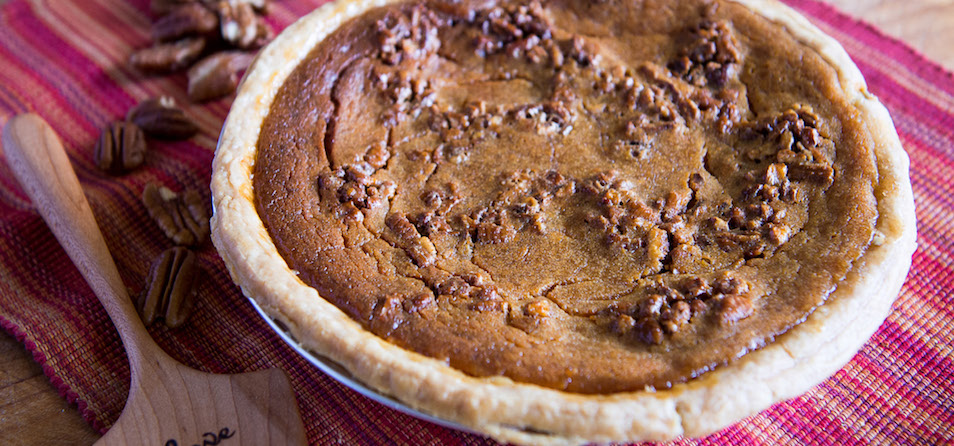 Introducing Sweet Potato Pie
Pie is meant for sharing, pie warms people's hearts and pie makes people happy and happy people make the world a better place. We know the world can be hard to understand sometimes yet we believe in every one of us to make a difference. That's why we are always bringing new pies for you to try!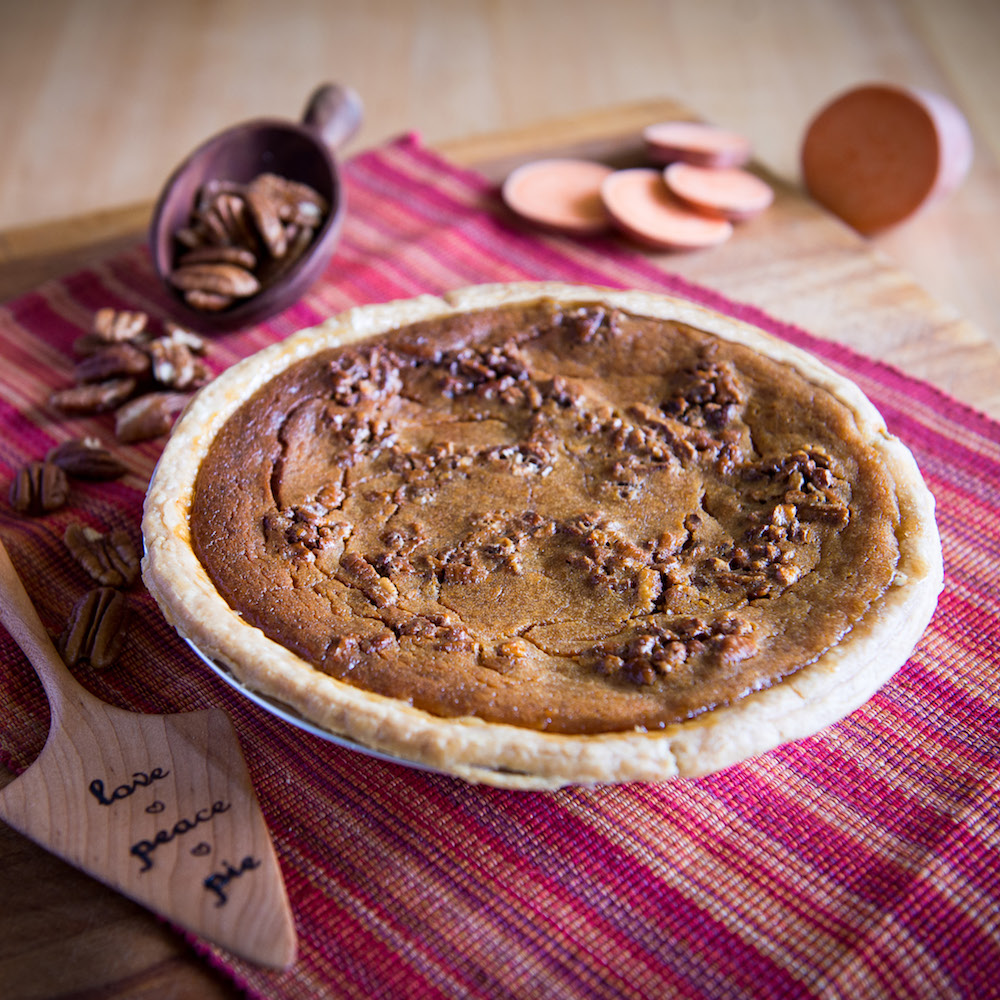 From September 12th through January 8th all Grand Traverse Pie Company shops will be serving up Sweet Potato Pie, a traditional treat similar to pumpkin pie. If you've never tried Sweet Potato Pie before, it's a delicious blend of sweet potatoes and fall spices like nutmeg, cinnamon, and vanilla. For this special treat, we add a swirl of pecan glaze for an extra special flair that makes it a dessert you should not miss.
We invite you to visit your favorite Grand Traverse Pie Company shop location or to order a variety of handcrafted pies – shipped anywhere in the United States. Sweet Potato Pie is a perfect pie for the upcoming holiday gatherings!