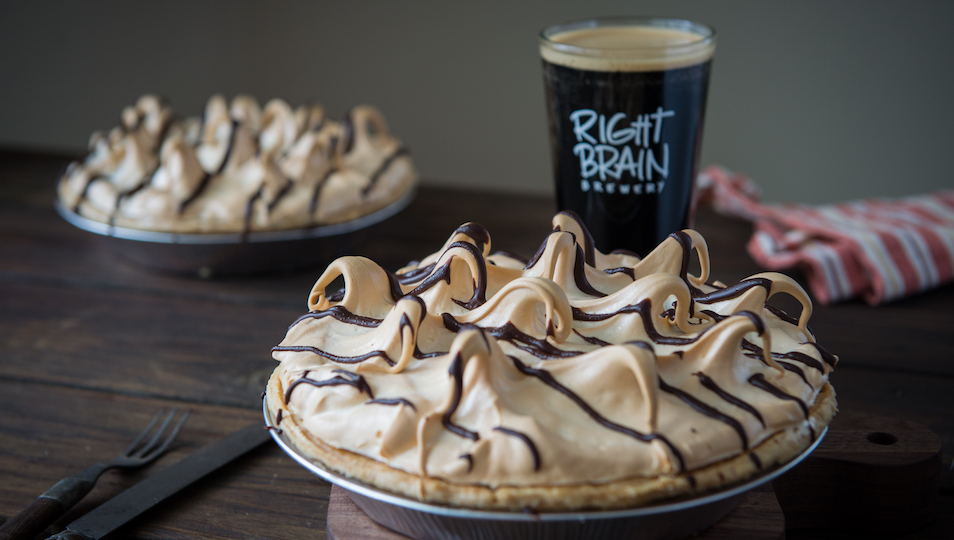 Chocolate Stout Pie Returns for June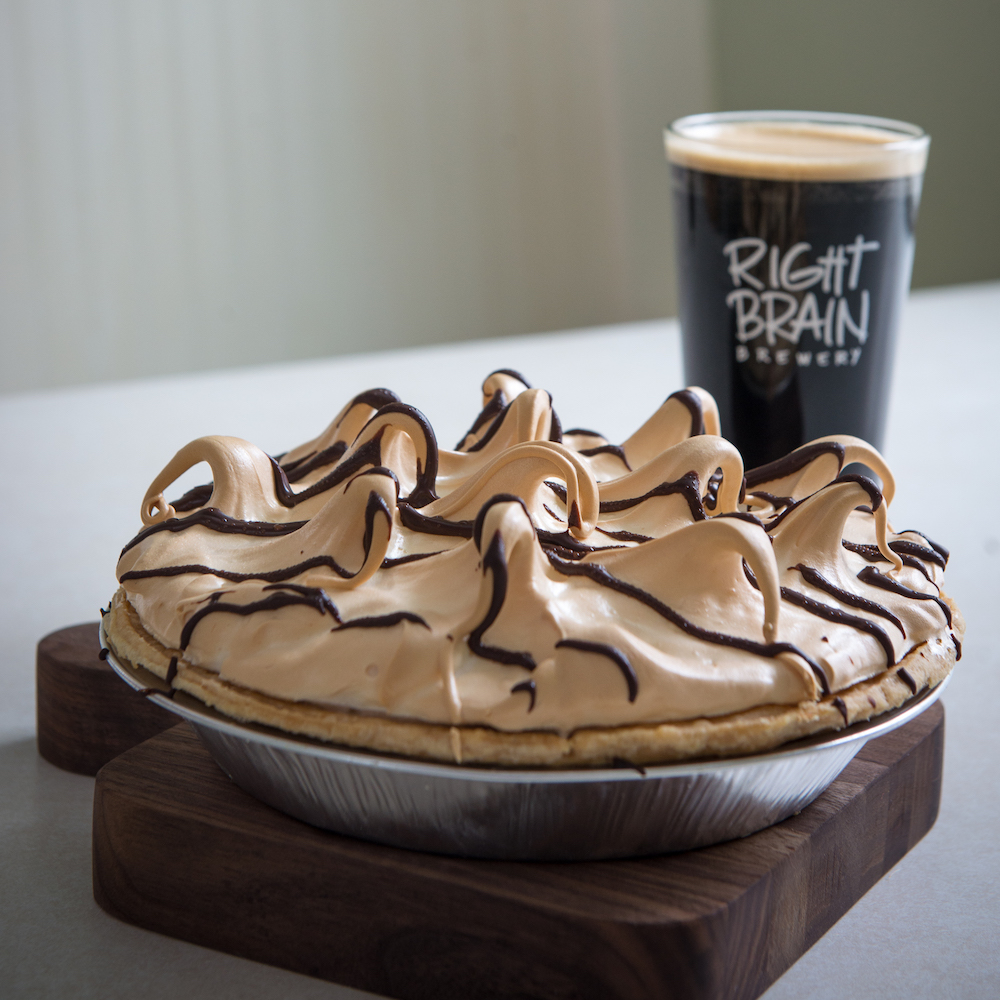 It's Dad's Day on Sunday, June 18th. To celebrate all month, our bakers have brought back the famous Chocolate Stout Pie. What could be better than beer and pie? Stout is a dark colored beer, a treat for the real connoisseur of craft beers. We bake stout into a rich layer of chocolate ganache at the bottom and also into our creamy chocolate filling which is then topped with meringue and drizzled with chocolate ganache to finish it off. This really is an AMAZING pie!
The Chocolate Stout Pie is also special because it is a true Michigan treat – the CEO Stout beer is from local Michigan brewer, Right Brain Brewery. CEO Stout is a light bodied American Style Stout which is brewed with roasted espresso beans from Traverse City's Roaster Jack Coffee Co. The Fusion is the creation of two great Michigan companies using Michigan ingredients, all for dad.
This year we are expanding the time we serve this handmade pie to the entire month of June. Chocolate Stout Pie is available at any Grand Traverse Pie Company shop from June 1st through June 30th. It's also available for shipping from our Online Store.
Don't forget to honor your dad on Father's Day, Sunday, June 19th.