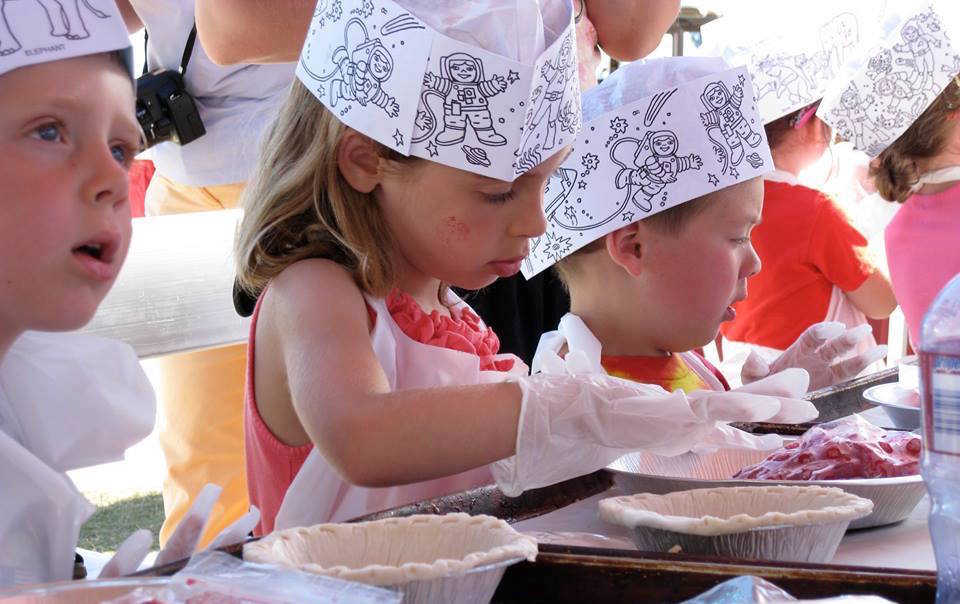 Join Us for the Kids Cherry Pie Make & Bake
It's National Cherry Festival time! That means we will be wheeling our pie ovens down to the Open Space on Thursday, July 6th for the Annual Kids Make and Bake. We invite you to bring your children from ages 2 to 12 to join us for the fun event.
This year's Kids Make and Bake will be held on Thursday, July 6th, 10:00 am – 4:00 pm at the Open Space. We will hold a session every 30 minutes throughout the day. Your child will have fun learning how to make a Cherry Crumb Pie. Let us do the baking and stop by later to pick up your child's freshly baked pie. Each child will leave with not only a handmade pie to enjoy at the festival or to take home but we also hope they will leave with some happy memories.
A suggested minimum donation of $3.00 per child is encouraged. All proceeds from the Kids Make and Bake will benefit the Traverse Bay Children's Advocacy Center. We invite you to come share our love of pie and cherries and learn more about promoting the safety and well-being of our children.
Enjoy a fun day of cherry pie baking with us!