For a Limited Time – Caramel Apple Bacon Pie
Pie is meant for sharing, pie makes people happy and happy people make the world a better place. Our bakers at Grand Traverse Pie Company are always creating fun new pies to tantalize the taste buds. They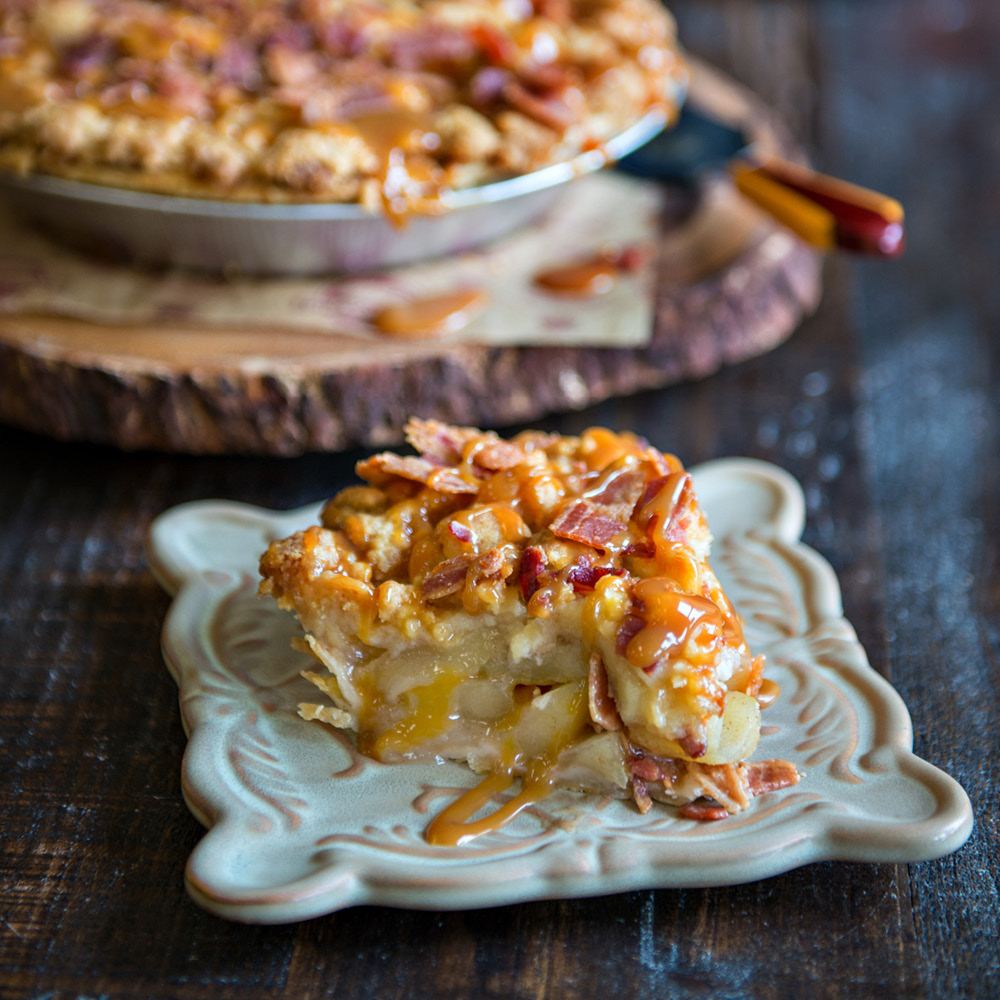 have developed a Caramel Apple Bacon Pie and will be serving this amazing pie starting September 11th!
The Caramel Apple Bacon Pie is GT Pie's traditional Apple Crumb pie made with Michigan Spy apples with crispy bacon mixed in and then topped with a drizzle of caramel and, yes, more bacon. It's a taste that brings sweet and salty together in an unforgettable tasting experience.
Hurry in as the Caramel Apple Bacon Pie is only available until October 31st.
This delectable fall pie is available at all of our 16 GT Pie shops.