Michigan Harvest Favorites
As the temperatures start to drop and the leaves start to change, delicious fall aromas will be drifting out of our Grand Traverse Pie Company shops. Starting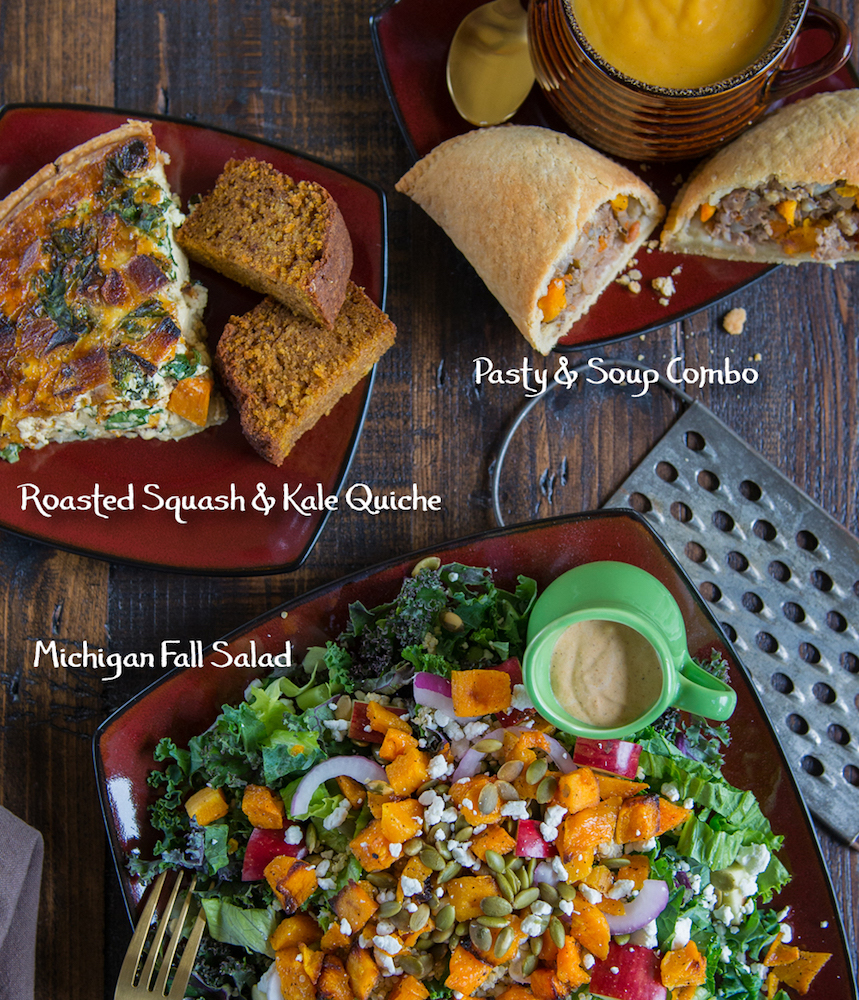 September 11th, a new limited time menu features some of Michigan's most heavenly fall flavors.
This fall's menu features a warm Roasted Squash and Kale Quiche served with pumpkin bread, a Michigan Fall Salad loaded with local Michigan produce topped with a creamy pumpkin dressing and a Pasty and Soup combination not to be missed.
Join the celebration of the comforts of cooler temperatures and crisp blue skies throughout our state with a Michigan autumn menu celebration on every plate at the Grand Traverse Pie Company. Our fall menu items will be available through January 7th.
Find a Grand Traverse Pie Company shop near you – GT Pie Locations.