It's Time for the National Cherry Festival
It's that time of year again – the temperatures are rising, the cherries are ripening, and Blue Angels are flying overhead. We invite you to join in the fun of the 92nd National Cherry Festival. This year's festival runs June 30th through July 7th.
Come see us at the National Cherry Festival:
Cherry Crumb Pie – Enjoy a slice of the National Cherry Festival's Signature Pie. Our Cherry Crumb Pie is available every day at the Open Space in the Pie Pavilion.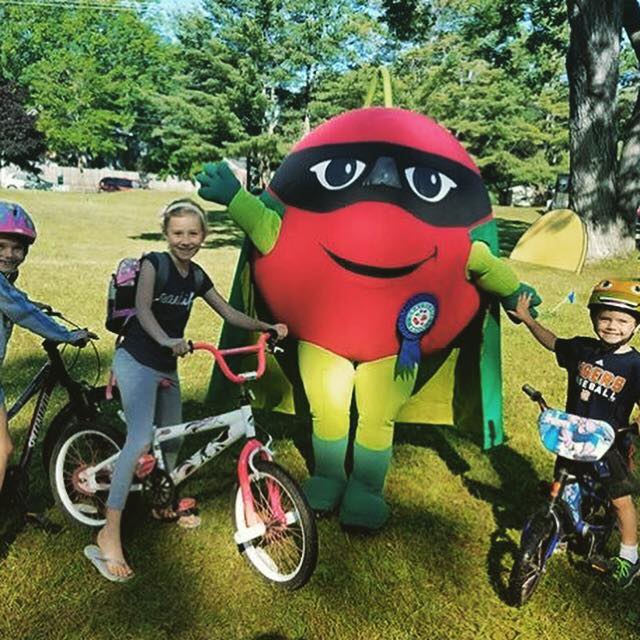 Cherry Pie Shakes – What's even yummier than a slice of pie à la mode on a hot summer day? A slice of pie à la mode made into a shake. These delicious and refreshing treats will be available every day at the Open Space.
Cherry Pie Bike Ride – Monday, July 2nd, 9:30am. Enjoy a very short, slow, and FUN beautiful summer bike ride on the neighborhood streets and trails of Traverse City that will end at the Open Space. Your reward will be a voucher for a free slice of pie from Grand Traverse Pie Company. Details.
Cherry Pie Kids Make and Bake – Don't miss this annual tradition! Bring your kids to the Open Space between 10:00 am and 4:00 pm. They will learn the process of making a cherry pie and make their first pie to enjoy at the Open Space or to take home and bake. Details.
Get all of the festival details and event schedules at CherryFestival.org.