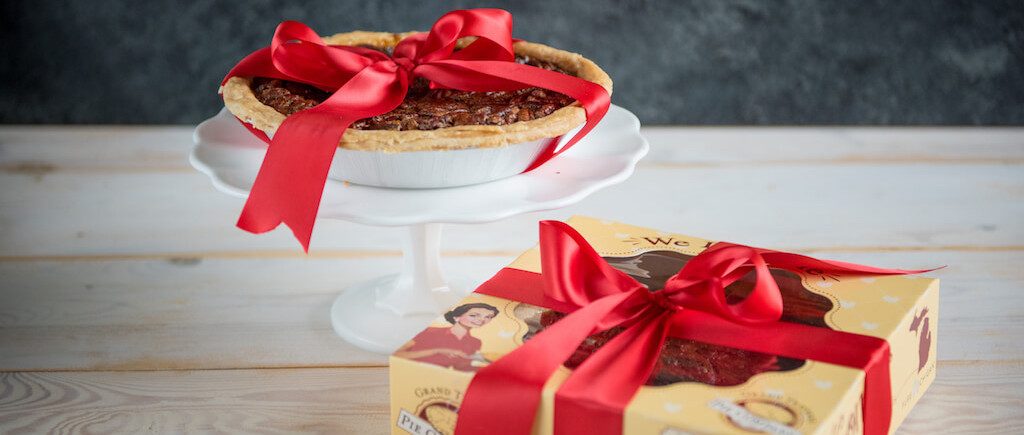 Our Favorite Gift-Giving Ideas
With the warmth of the holiday season come thoughts of sharing special moments together with friends and family. Remember to think pie when deciding on that special gift for your holiday gatherings.
We've gathered a few of our favorite holiday gift-giving ideas below. A gift of pie deepens relationships with people. When you share pie love, it makes people happy and when people are happy it makes the world a better place.
A Few of our Favorite Gift-Giving Ideas
Gift Idea #1 – Pie! – Pie is always the perfect gift. Perfect for neighbors, teachers, parents, or just about anyone! At Grand Traverse Pie Company, we offer over 40 varieties of pie flavors. Call ahead to reserve a pie, order online for delivery via FedEx, or stop in to one of our shops and choose from our daily selections. Find a Shop | Order Online




Gift Idea #2 – GT Pie Gift Cards – Don't know your friend's favorite pie? Give a GT Pie Gift Card! Gift cards come in any monetary amount you choose and can be redeemed at any of our GT Pie shop locations or through our online store. These cards will be warmly appreciated as a gift for one special person or for the entire office. Find a Shop | Order Online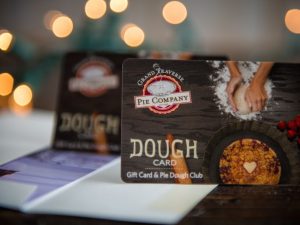 Gift Idea #3 – Personalized Pies – This is a unique and fun choice! We create handmade dough letters or numbers for any size orders. We have a 10 character limit per pie with the message of your choice. This is a perfect way to offer something different that will always be remembered. Find a Shop | Order Online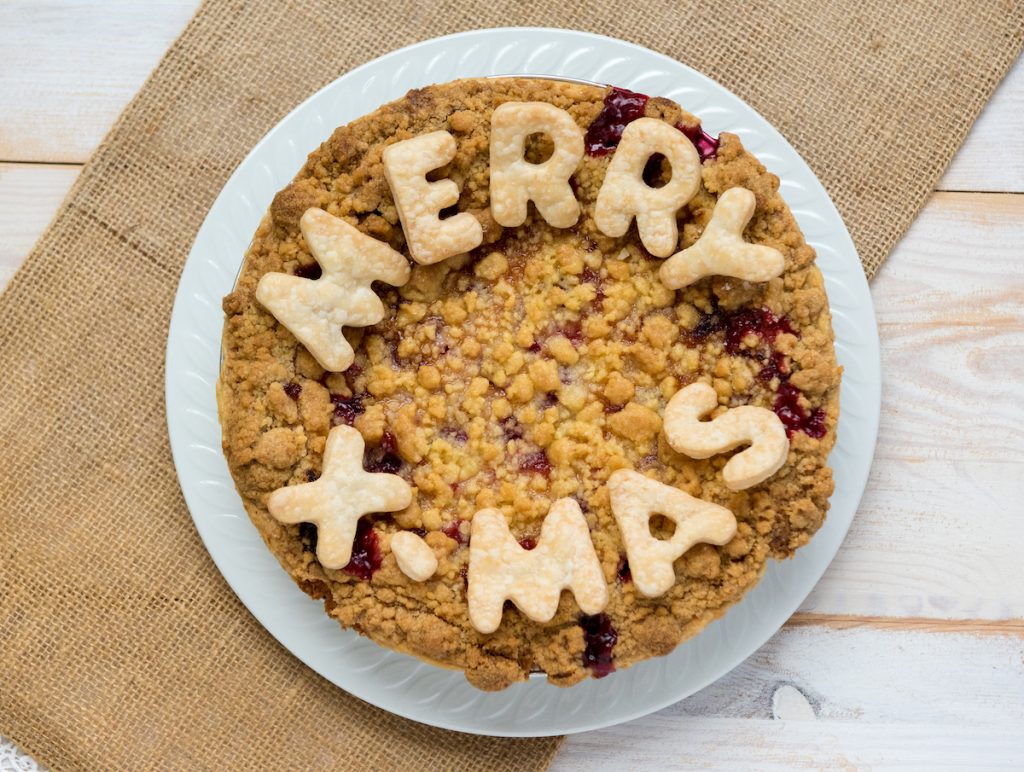 Gift Idea #4 – Pie of the Month Club – Are you looking for a gift for the friend who has everything? Enjoy either 3, 6 or 12 months of a fresh-baked pie delivered to your friend's doorstep. Receive a different variety of your choosing each month or we'll pick out one of our signature pies and surprise you. Shop Pie of the Month Club Options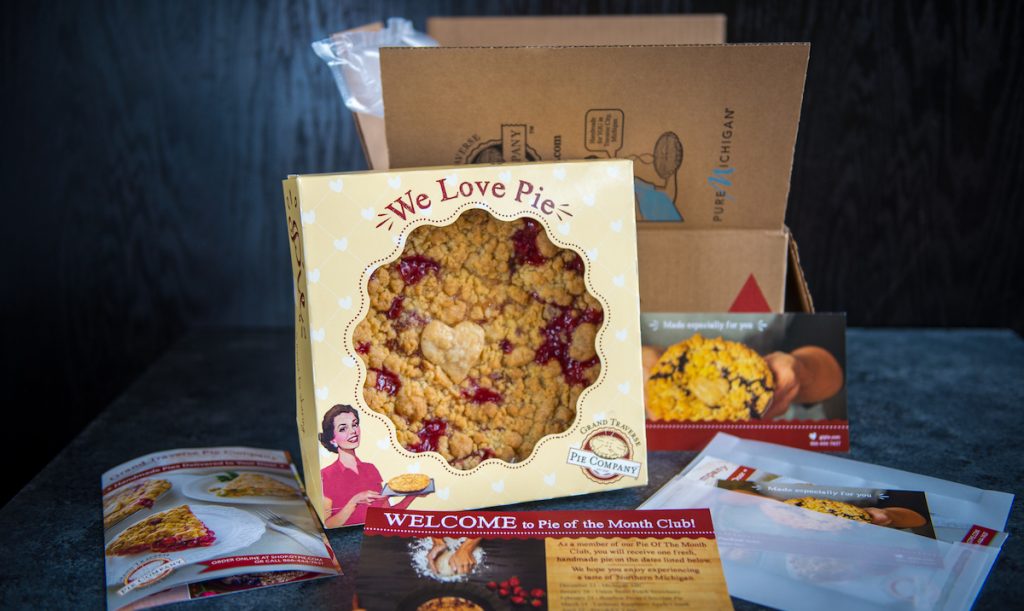 Happy Holidays to you all from Grand Traverse Pie Company!