Raspberry Key Lime Pie – A Bite of Sunshine for the Winter-Weary
It may be winter in Michigan but it's time to let a little sunshine smile through the winter overcast by the return of our famous Raspberry Key Lime Pie.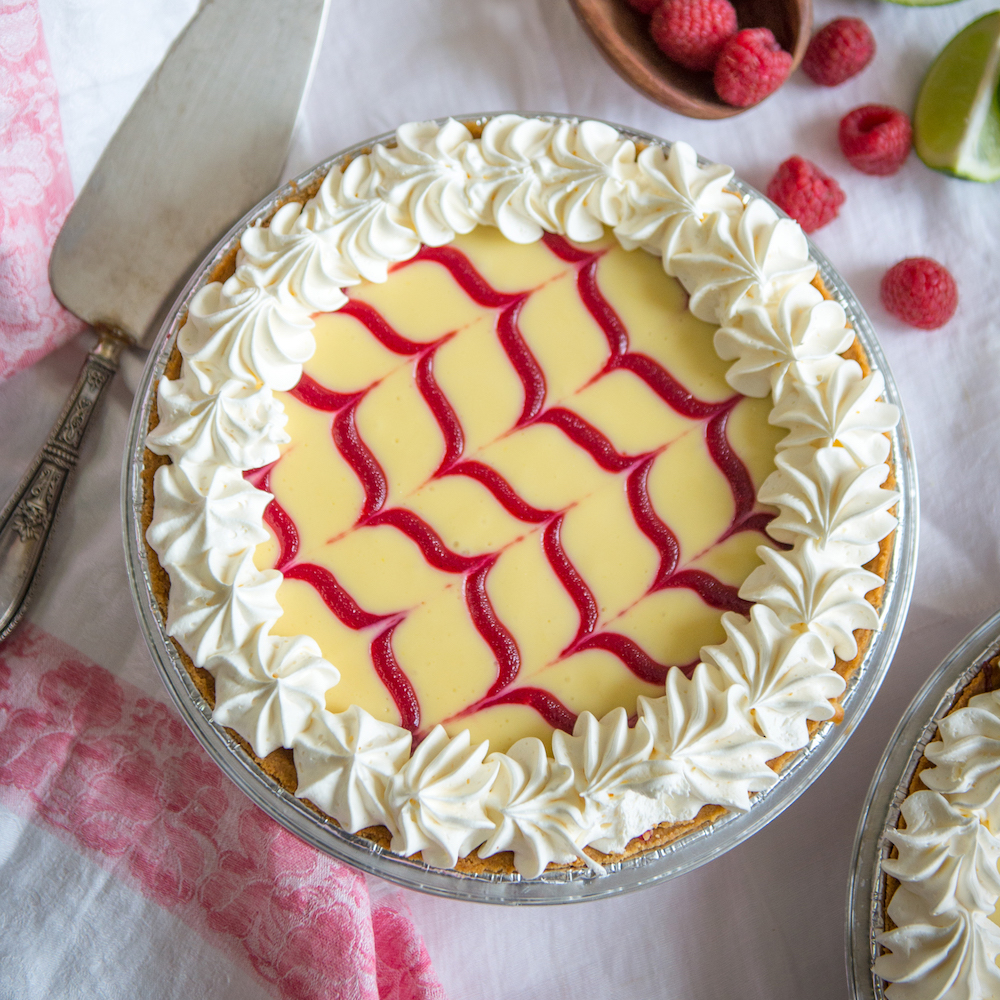 Whether you're day-dreaming of the warmer days ahead or just need a break from the monochromatic winter gray, there's something so delightfully escapist about enjoying a slice of Key Lime Pie in the wintertime.
For a limited time, you can enjoy a taste of the tropics and pick up a Raspberry Key Lime Pie in any of our 15 GT Pie shop locations or have one shipped directly to your door from our Online Store. Take a citrusy bite, close your eyes, and you'll escape to the tropics.
This pie has a generous layer of raspberry filling underneath a thick layer of our classic Key Lime Pie topped off with more raspberry filling and a whipped topping in a graham cracker crust.
The Raspberry Key Lime Pie is available January 2nd through March 30th.