Warming Hearts and Homes with The Salvation Army
We are proud to once again be celebrating the delicious comforts of PIE on National Pie Day, Wednesday, January 23. Using the "Power of Pie," we are partnering with The Salvation Army to raise funds to help heat our less fortunate neighbors' homes throughout Michigan and in Terre Haute, Indiana.
During the winter months, thousands of individuals and families across Michigan struggle to pay their heating bills. Those in need have come to rely on The Salvation Army's utility assistance program to help them get through the winter. From January 23 through January 25, all 15 GT Pie shops will have the iconic Salvation Army countertop red kettles to collect donations to help heat Michigan family homes. Grand Traverse Pie Company has committed to matching the funds contributed (up to $10,000) to The Salvation Army red kettles.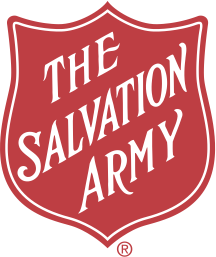 "Every year, thousands of households receive emergency utility assistance in order to prevent shut-off or to establish services," said Lt. Col. John Turner, divisional commander for The Salvation Army Eastern Michigan Division. "The Salvation Army is extremely grateful for the Grand Traverse Pie Company to help provide a lifeline to warm hearts and homes."
On National Pie Day, each Grand Traverse Pie Company location will be serving up a free slice of Michigan fruit pie – Apple Crumb or Cherry Crumb with any purchase all day on Wednesday, January 23. As part of the American heritage, this day is a perfect opportunity to pass on the comforts of pie and celebrate one of America's favorite foods.
We are always proud to feature Michigan products in our pies. This year's free pie slices are made with Montmorency Cherries and Northern Spy apples – both grown in Northern Michigan and processed fresh from the trees ready for the shop's pie recipes.
Stop in and celebrate National Pie Day with us and help your neighbors in need in one of our 15 GT Pie shop locations. All of our pie shops make pies from scratch and other delicious creations seven days a week.
For more information about The Salvation Army of Michigan, please call 877-SAL-MICH, or visit SalvationArmyUSA.org.