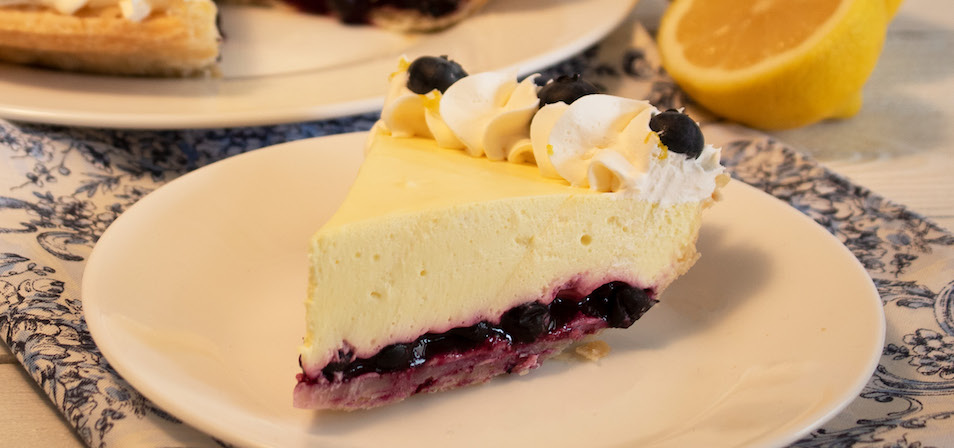 Introducing Mom's New Favorite – Blueberry Lemon Silk Pie
A light, creamy, and tart treat for Mom!
There are so many people in our lives that we call "Mom" and love like a mom! For the entire month of May, we are baking up a special Blueberry Lemon Silk Pie for the Mom in your life.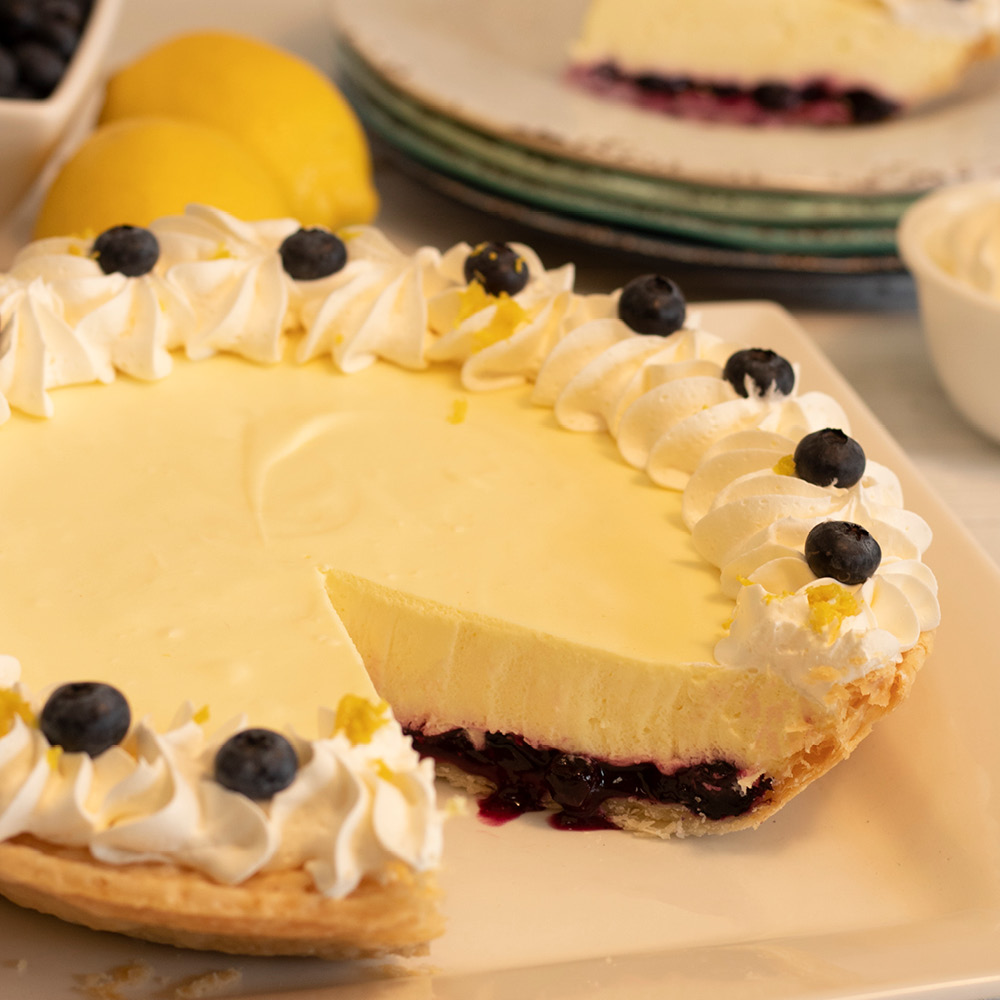 Treat your Mom to the new Blueberry Lemon Silk Pie, available May 1st through May 31st. This beautiful pie starts with the famous homemade pastry crust we all know and love at the pie company. Made fresh every day, we line the crust with a homemade blueberry filling, then add a layer of lightly whipped cream cheese filling made with freshly squeezed lemons, all decorated with a scalloped whipped cream topping, blueberries, and lemon zest.
Our pies are handmade by our bakers and made fresh every day. The bakers in our shops are proud to serve you and our sweet spot is to make amazing pies that deepen your relationships and bring positive impact in your life.
Hurry in because Blueberry Lemon Silk Pie is only available May 1st through May 31st.
Can't be with your Mom on Mother's Day? Send a fresh-baked pie to her doorstep! While Blueberry Lemon Silk isn't available for shipping, we offer many fresh-baked favorites Mom will love including the famous Peach Raspberry Honey Pie. Visit our Online Store for more details.
For a Grand Traverse Pie Company near you, please visit our list of pie shop locations.