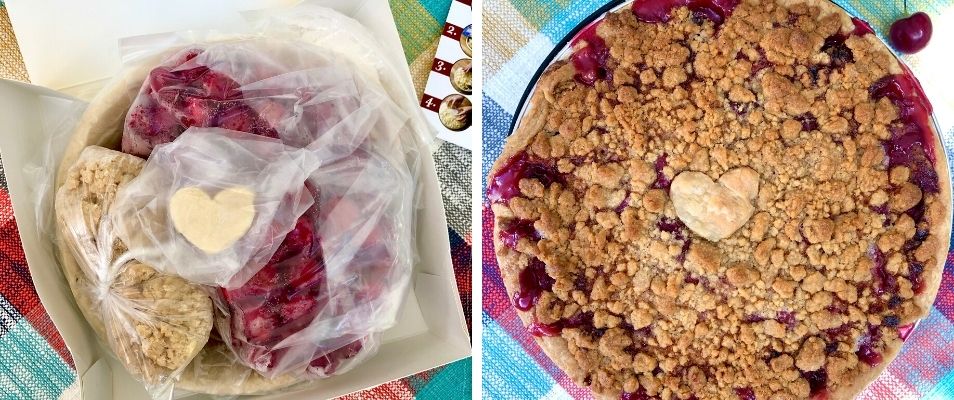 'Make & Bake' Your Own Cherry Crumb or Apple Crumb Pie At Home
Make & Bake Pie Kits are now available in our freezers!
Now you can have GT Pie fresh from your kitchen. We are introducing our DIY Make & Bake Pie Kits which include all the ingredients you need to make a mouthwatering pie. Pie Kits are available in either 9″ Cherry Crumb or Apple Crumb ($14.99) or 6″ Cherry Crumb or Apple Crumb ($7.99).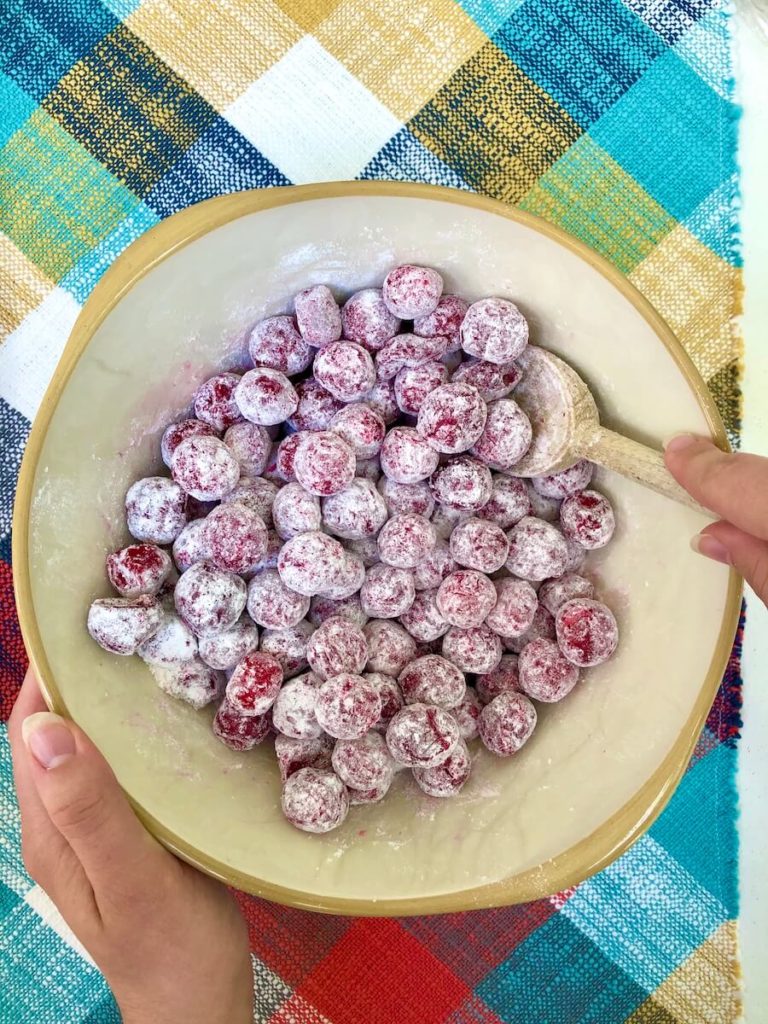 Each kit includes everything you need to recreate your favorite GT Pie crumb pies in your own kitchen, including…
6″ or 9″ bottom pie dough with tin
Michigan Montmorency Tart Cherries or Michigan Northern Spy Apples
Our special sugar and flour mix
Crumb Topping
A special heart cutout to place on top of your pie
Instructions on how to assemble and bake your pie at home. Make sure to keep your ingredients frozen until it's time to assemble!
It's as easy as pie!
Bake along with our founders, Mike and Denise Busley. Watch them make a 9″ Cherry Crumb Pie at the National Cherry Festival Virtual Make & Bake Event. (Click here to watch.)
We'd love to see your handmade pies!
Send us a photo or tag us on Facebook, Instagram, or Twitter.