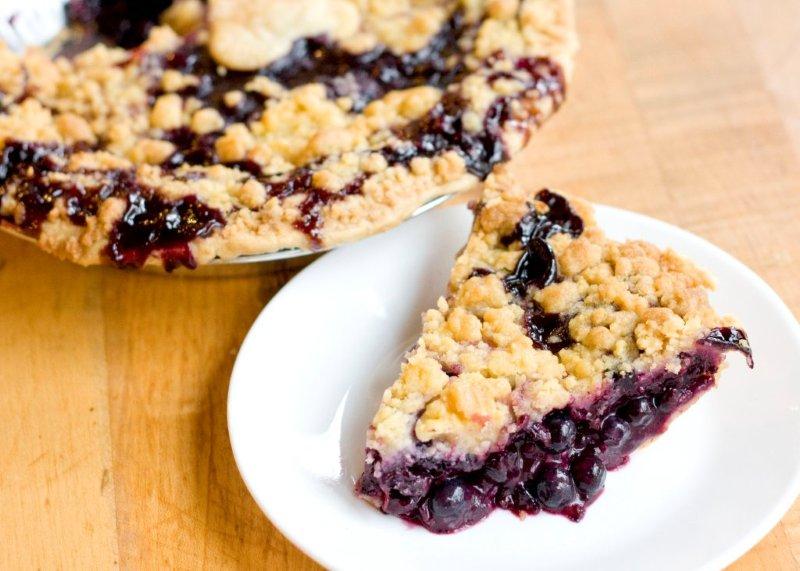 10 Delicious Facts About Blueberries
We love Michigan blueberries! We love them every which way, but it's no secret that our favorite way to enjoy them is in Blueberry Pie!
For the fellow blueberry lovers out there, there's a whole month dedicated to you. July is National Blueberry Month!  To celebrate the month, we gathered a few fun facts about blueberries and blueberry pie to please hearts and appetites.
Stop in to one of our GT Pie Shops and celebrate with a slice of our handmade Blueberry Pie made with Michigan Rubel Blueberries (and maybe even add a scoop of vanilla ice cream because July is also National Ice Cream Month). What could be sweeter??
10 Delicious Facts About Blueberries

1.  Grand Traverse Pie Company sources 100% of its Michigan-grown Rubel blueberries from True Blue Farms in Grand Junction, Michigan. They are a fourth-generation blueberry farm!
2.  Michigan blueberry growers produce over 110 million pounds of blueberries every year, making Michigan the leader in blueberry production.
3.  Most of Michigan's blueberry farms are in West Michigan in the Lower Peninsula along Lake Michigan. The sandy soil and climate, moderated by the lake, are perfect for growing berries.
4.  Michigan has about 21,000 acres dedicated to growing blueberries.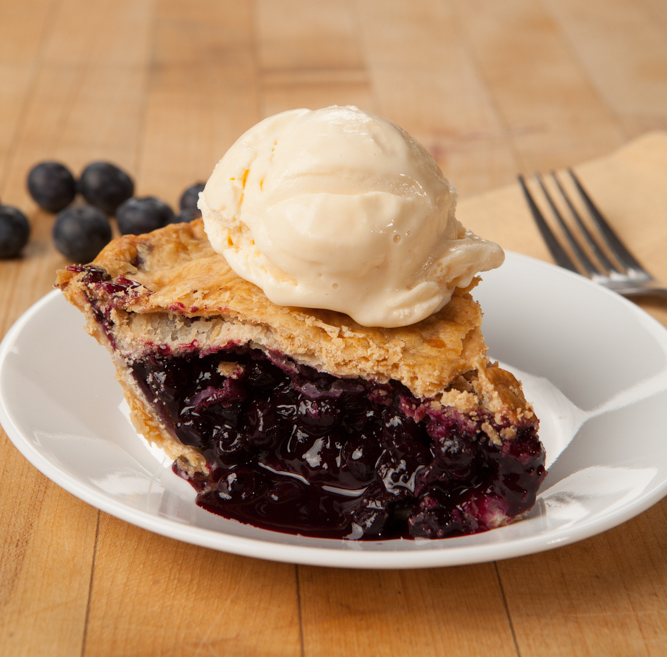 5.  People have been eating blueberries for more than 13,000 years.
6.  Blueberries were called "star-fruits" by North American indigenous peoples because of the five-pointed star shape that is formed at the blossom end of the berry.
7.  The blueberry is one of the only foods that is truly naturally blue in color. The pigment that gives blueberries their distinctive color—called anthocyanin—is the same compound that provides the blueberry's amazing health benefits.
8.  Blueberry Pie was brought to the United States by settlers from northern Europe and Scandinavia. The first blueberry pie recipe was documented in the Appledore Cook Book in 1872. We are forever grateful!
9.  Between our 15 Grand Traverse Pie Company shops, we used an astonishing total of 134,520 pounds of blueberries last year.
10.  National Blueberry Month is celebrated each year during the month of July to honor one of America's favorite fruits. YUM!