Bourbon Chocolate Pecan Pie is Perfect for the Holidays
Our Grand Traverse Pie Company family is thrilled to meld the "melt in your mouth" tastes of chocolate, pecans, and Michigan made bourbon this holiday season.
This special treat, Bourbon Chocolate Pecan Pie, is the newest addition to the Grand Traverse Pie 'Fusion Pie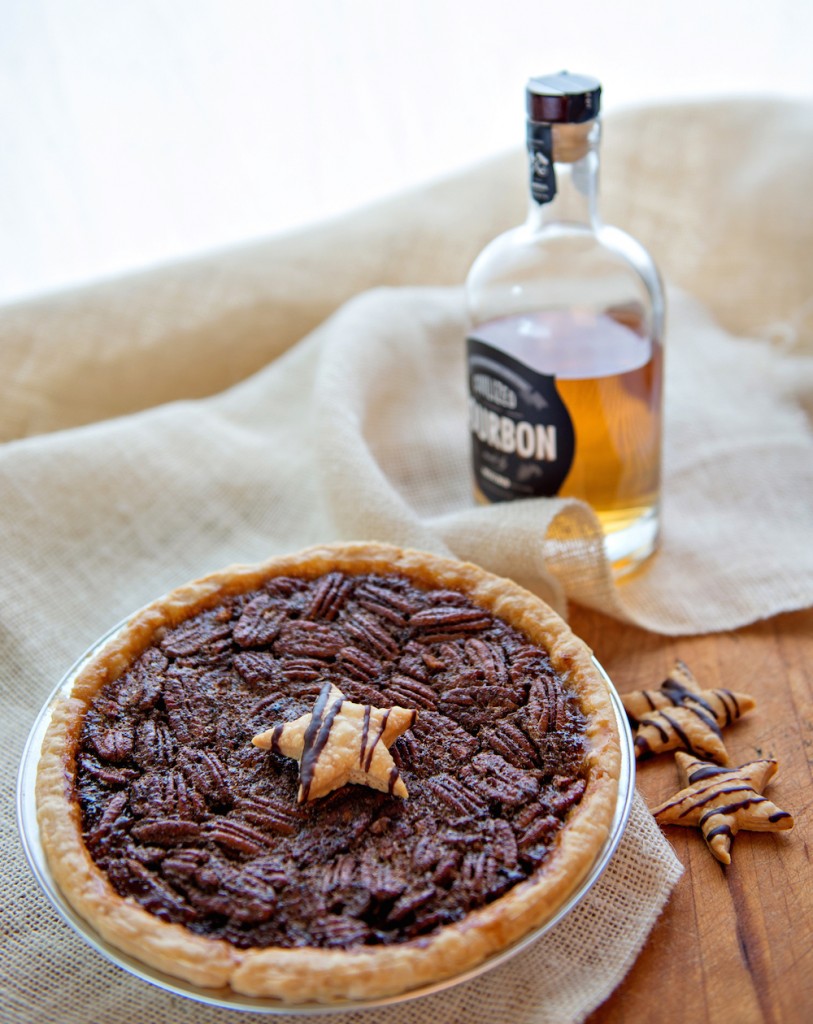 Series'. The Fusion Pies feature flavor pairings with a flare; our team of pie makers create bold, exciting flavors and spin them throughout the pies, and most have a great Michigan story behind them.
The Bourbon Chocolate Pecan Pie is our classic pecan pie mixed with Jolly Pumpkin's Civilized Spirits' Bourbon and chunks of semisweet chocolate. Civilized Spirits, made by Mission Micro Distillery, are a family of liquors created for the woodland gentleman of yore. Although the grizzlies may be gone, the dedication and appreciation of artisanal spirits lives on in every Civilized Spirit that the family of Jolly Pumpkin restaurants located in Ann Arbor, Detroit, Dexter and Traverse City serve. We are proud to team up with another Michigan born company to create this newest Fusion Pie. Bourbon Chocolate Pecan Pie is available from October 12, 2015 to January 3, 2016.
We invite you to visit your favorite Grand Traverse Pie Company shop location or to order a variety of handcrafted pies – shipped anywhere in the United States during the holiday season.