Celebrate Mom with Strawberry Champagne Pie
There are so many people in our lives that we call "Mom" and love like a mom! For the entire month of May, we are baking up a special pie for you (if you are a mom), for your mom, for your second mom, for your aunt that is really like a mom, for your best friend's mom, or for grandmom. Strawberry Champagne Pie is back by popular demand and is perfect for spoiling your mom.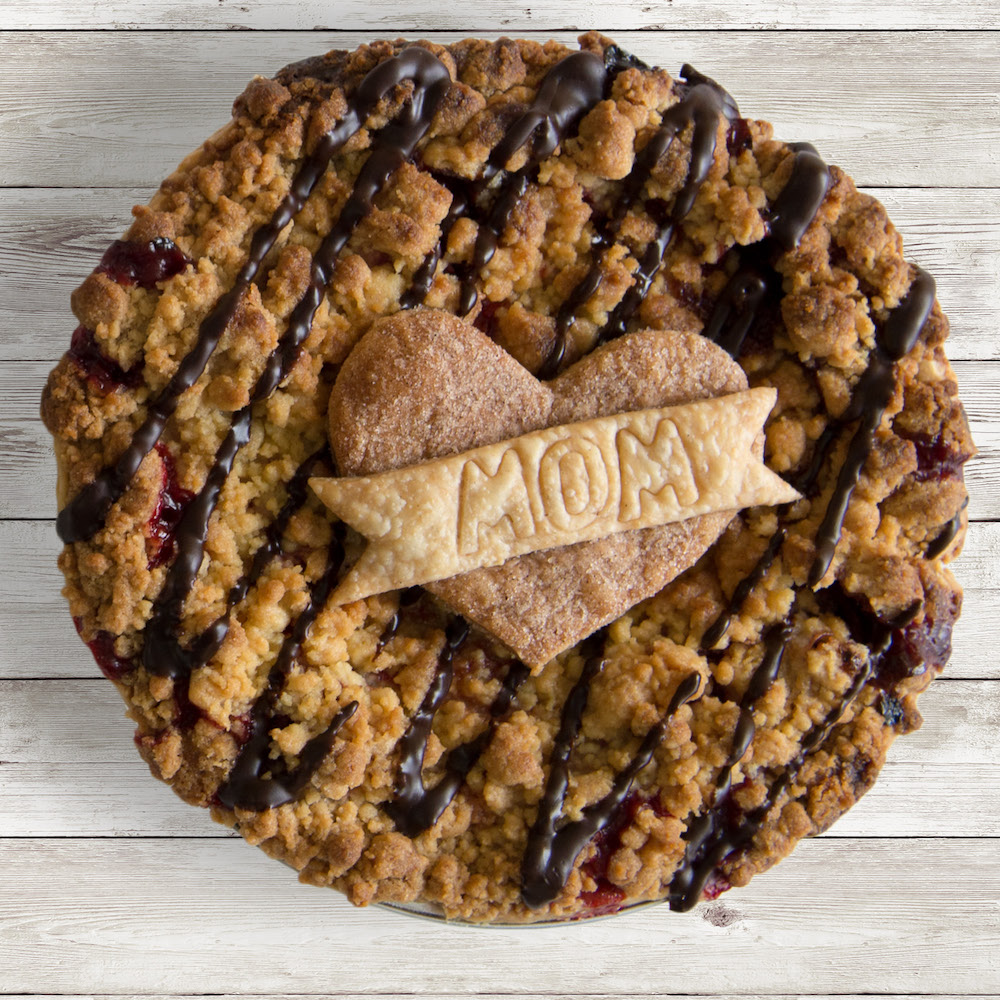 This beautiful pie has a hint of champagne flavor in our strawberry filling and our delectable crumb topping. We then add a drizzle of luscious chocolate ganache. Lastly, this pie is completed with a pastry dough ribbon and heart that says "MOM."  It is a beautiful way to tell your "mom" that she is special and that you love her.
Our pies are handmade by our bakers and made fresh every day. The bakers at our shops are proud to serve you and our sweet spot is to make amazing pies that deepen your relationships and bring positive impact in your life.
Hurry in because Strawberry Champagne Pie will only be available May 1st through May 31st. Don't wait too long!
For a Grand Traverse Pie Company near you, please visit our list of locations. Strawberry Champagne Pie is also available to ship to your doorstep; visit our Online Store for shipping details.