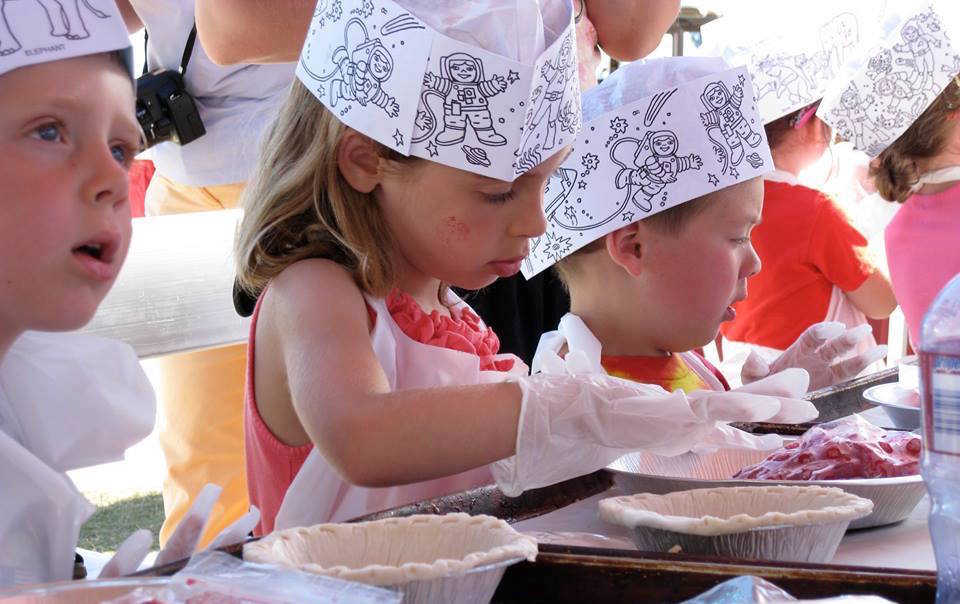 Join the Fun at the National Cherry Festival
It's cherry time! We invite you to join in the fun of the 93rd National Cherry Festival. This year's festival runs June 29th through July 6th in the Cherry Capital of the World, Traverse City.
Come see us at the National Cherry Festival:
Cherry Crumb Pie – Enjoy a slice of the National Cherry Festival's Signature Pie. Our Cherry Crumb Pie is available every day at the Open Space in the Pie Pavilion.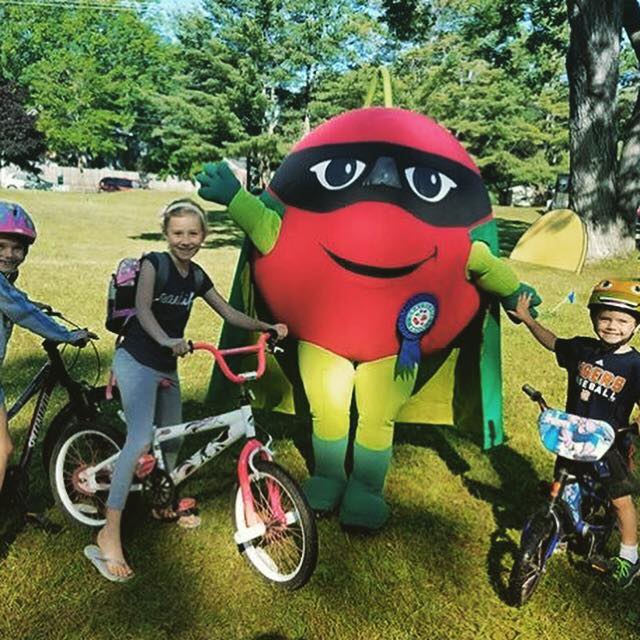 Cherry Pie Shakes – What's even yummier than a slice of pie à la mode on a hot summer day? A slice of pie à la mode made into a shake! These delicious and refreshing treats will be available every day at the Open Space.
Cherry Pie Bike Ride – Monday, July 1st, 9:00am. Enjoy a very short, slow, and FUN beautiful summer bike ride on the neighborhood streets and trails of Traverse City that will end at the Open Space. Your reward will be a voucher for a free slice of pie from Grand Traverse Pie Company. Details.
Cherry Pie Kids Make and Bake – Monday, July 1st, 10:00am – 4:00pm. Don't miss this annual tradition! Bring your kids to the Open Space and look for our tent near the marina.
We will hold a session every 30 minutes throughout the day. Please arrive early to register as it's available on a first come basis. Your child will have fun learning how to make a Cherry Crumb Pie. Let us do the baking and stop by later to pick up your child's freshly baked pie. Each child will leave with not only a handmade pie to enjoy at the festival or to take home but we also hope they will leave with some happy memories.
A suggested minimum donation of $3.00 per child is encouraged. All proceeds from the Kids Make and Bake will benefit the Traverse Bay Children's Advocacy Center. TBCAC is a regional response center for the protection and well-being of children. The center provides prevention and multi-disciplinary intervention of child sexual and physical abuse in an environment that is child-sensitive, supportive, and safe.
We invite you to share our love of pie and cherries and learn more about promoting the safety and well-being of our children.
Get all of the festival details and event schedules at CherryFestival.org.
Video from the 2018 Kids Make and Bake