Vernors Cherry Pie Returns for the Summer
It's back! The beloved Vernors Cherry Pie will make its return to our shops beginning July 1st. First introduced in 2016 for Vernors' 150th anniversary, this pie quickly became a fan favorite. Our hope is that this special pie reminds you of simple summer days.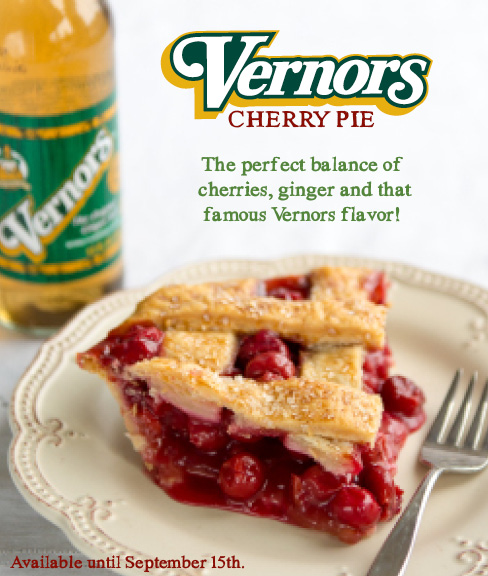 Vernors Ginger Ale, the "deliciously different soda," originated out of Detroit, Michigan in 1866 and now ties back to good things people remember about their childhood and when times were simpler. It is also fondly identified as that effervescent, caramel-colored elixir that makes us sneeze when we drink it, the bubbles immediately hitting our noses.
The cherries in the Vernors pie are Michigan Montmorency cherries grown in Northern Michigan. They offer a tangy deliciousness when baked into the flaky homemade crust.
The Vernors Cherry Pie is a perfect balance of cherries, ginger, and that famous Vernors flavor and is topped with beautiful lattice dough. Every bite is guaranteed to be a perfect Michigan treat!
This deliciously different summer pie is available July 1st through September 15th at all of our 15 GT Pie shops as well as for shipping coast to coast in our online shop.
Enjoy!