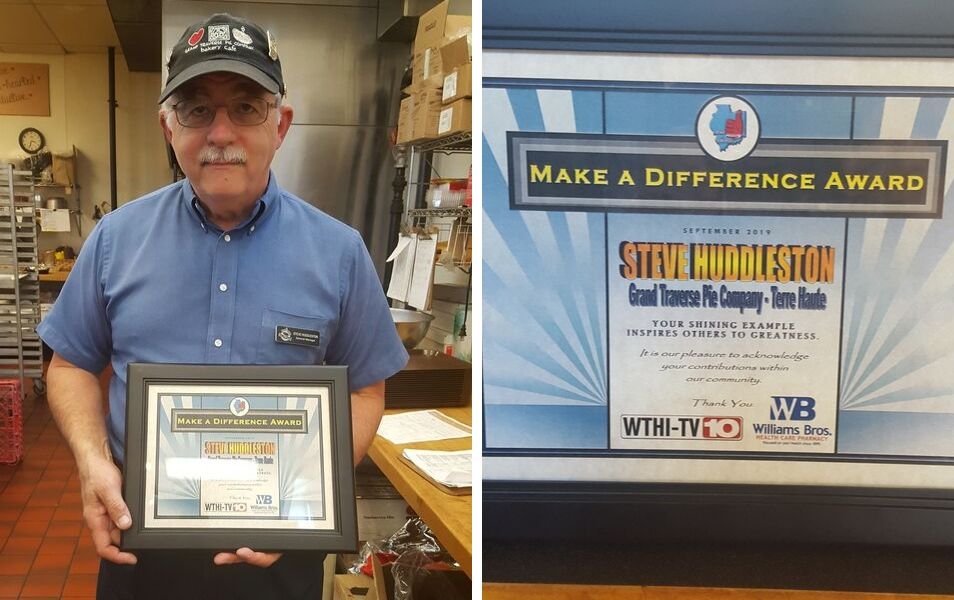 GT Pie's Steve Huddleston is Making a Difference in Terre Haute
If you've ever visited our Grand Traverse Pie shop in Terre Haute, Indiana, the chances are pretty high that you've talked to our General Manager, Steve Huddleston. Steve has been an important part of our team since we first opened our doors in Terre Haute over 12 years ago.
WTHI-TV 10 in Terre Haute recently surprised Steve with a very special award – the Make A Difference Award. The award states, "your shining example inspires others to greatness."
This is a perfect description of Steve. He has been impacting the lives of children and families in Terre Haute for many years.
Congrats and thank you, Steve, for all that you do to make life a little sweeter for so many.
We invite you to watch the WTHI-TV News Story: