Apple Mountain Top Pie is Back
We are baking up something delicious at GT Pie! We'll give you a hint… it's fall, it's apples, it's Michigan.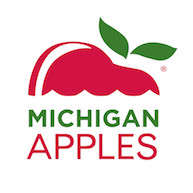 Starting September 16th, we are bringing back last year's fan-favorite pie to our shops – Apple Mountain Top Pie! This heavenly pie is our classic Apple Pie on the inside but topped off with a hearty cinnamon oatmeal crumb topping. It's filled with Michigan-picked, sun-ripened Northern Spy apples.
The Apple Mountain Top Pie is available in the traditional 9-inch and mini sizes as well as slices. To go along with your fresh Apple Pie, our shops also offer a wide selection of classic fall comfort flavors including Chicken or Beef Pot Pies, Beef Pasties, and heartwarming soups. With the winds picking up and the temperatures soon to drop, there is no better way to warm up than with GT Pie comfort food.
You can find Apple Mountain Top Pie in any of our 15 GT Pie shop locations beginning September 16th. It's also available for shipping coast to coast through our Online Shop.
Happy fall!