Celebrate your Dad with Oreo Pie
Oreos, chocolate, cream. A pie as perfect as Dad!
There are so many people in our lives that we call "Dad" and love like a dad! For the month of June, we are creating our special Oreo Pie for the Dad in your life.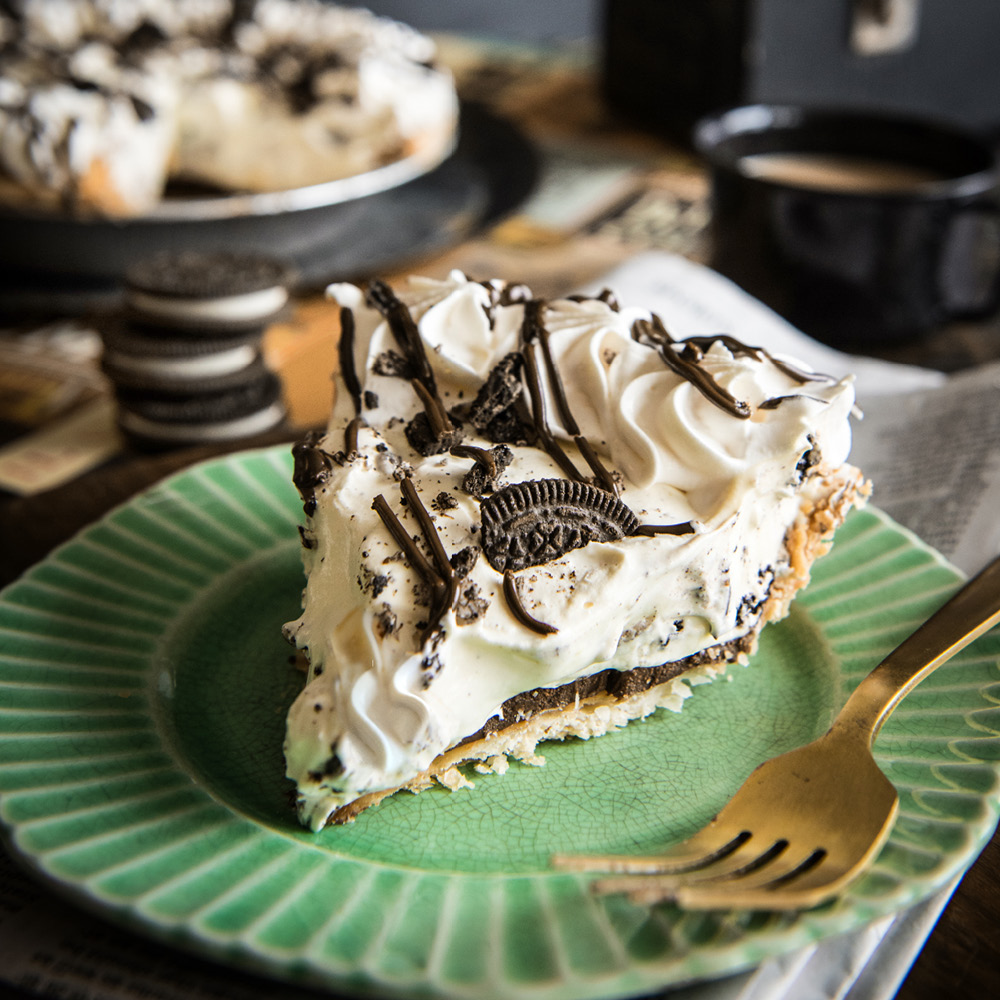 Treat your Dad to the new Oreo Pie, available June 3rd through June 30th. This mouthwatering pie starts with our homemade flaky crust, then is filled with a layer of chocolate ganache, and a fluffy filling of vanilla cream with Oreo pieces. The pie is finished with a whipped topping and a final drizzle of ganache. It's a chocolate lover's dream!
This delectable treat is perfect for sharing on Father's Day. It is a delicious way to tell your "dad" that he is special and that you love him.
Our pies are handmade by our bakers and made fresh every day. The bakers in our shops are proud to serve you and our sweet spot is to make amazing pies that deepen your relationships and bring positive impact in your life.
Hurry in because Oreo Pie is only available June 3rd through June 30th. For a Grand Traverse Pie Company near you, please visit our list of pie shop locations.
Does distance keep you from spending Father's Day with your dad? Let him know how much he means to you by sending him an Oreo Pie or personalize his favorite fruit pie. Order a pie online by Monday, June 10th for regular shipping to arrive in time for Father's Day.