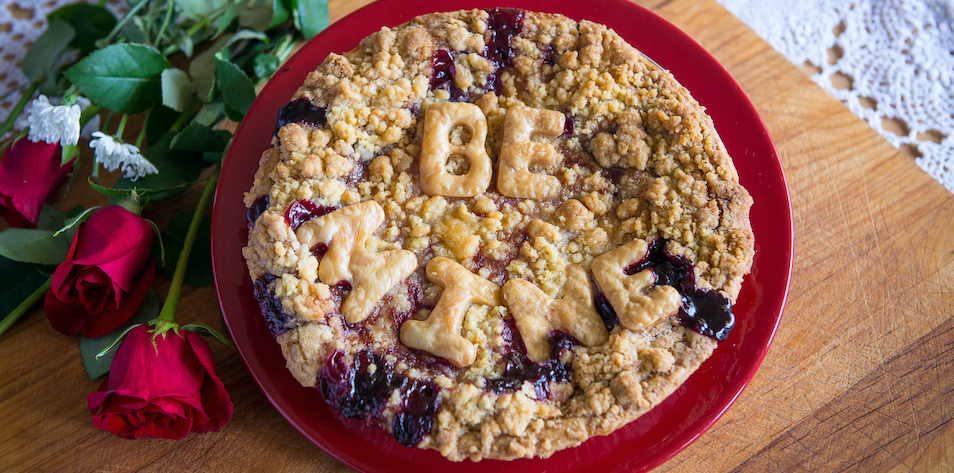 Sweet Treats for Valentine's Day
Love at first bite! To celebrate the love of all sweetie pies out there, our shops are offering lots of sweet treats to choose from this Valentine's Day time. We'll share a few of our favorites…
Chocolate Peanut Butter Pie
Our featured pie! Chocolate + Peanut Butter make the perfect pair in this delicious pie. This creamy pie starts with our flaky crust, topped with a layer of chocolate cream, followed by a layer of peanut butter cream. It's then all finished with whipped topping, peanut pieces, and chocolate shavings. It's like a Reese's, but better!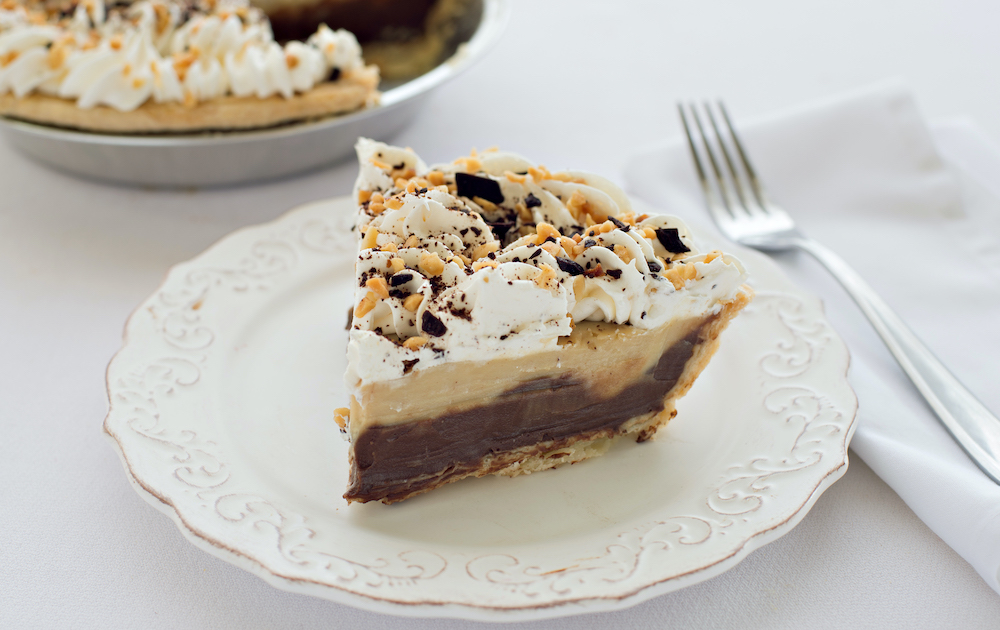 Personalize a Pie
Choose one of our Michigan fruit pies (crumb or pastry) and order your own personalized top. We can add up to 9 characters – Be Mine, Valentine, I Love You, etc.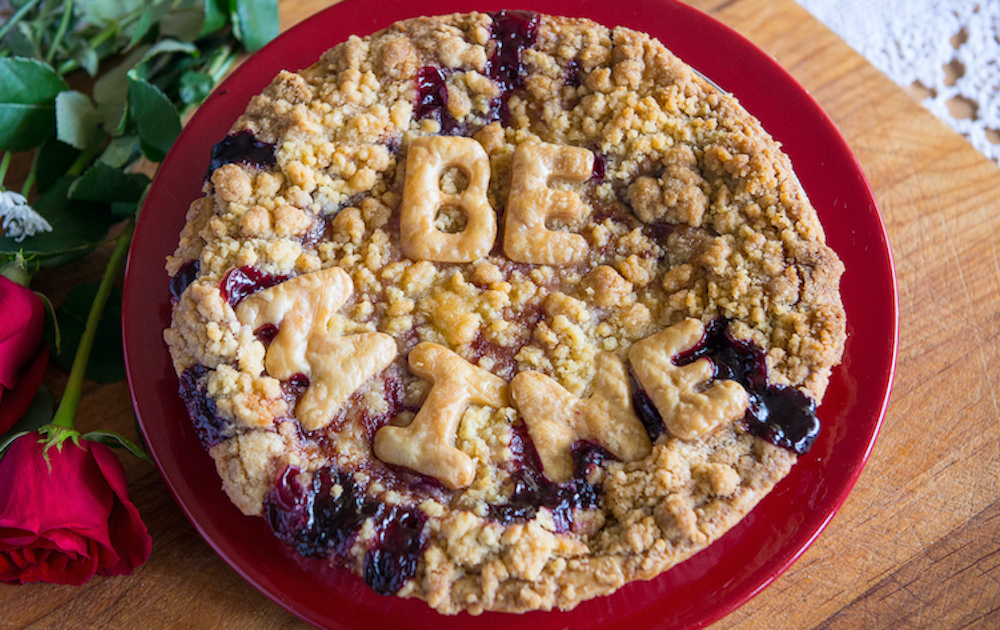 Sugar Cookies
Soft, creamy, and addicting! Our frosted sugar cookies will make any valentine swoon.

Cherry Ganache Pie
What could be sweeter than Michigan Montmorency cherries combined with chocolate ganache? If you haven't tried this sweetheart's favorite, the pie is our classic Grand Traverse Cherry Crumb Pie topped with a luscious layer of chocolate ganache. For an extra yummy Valentine treat, we suggest serving this pie warm with a scoop of vanilla ice cream.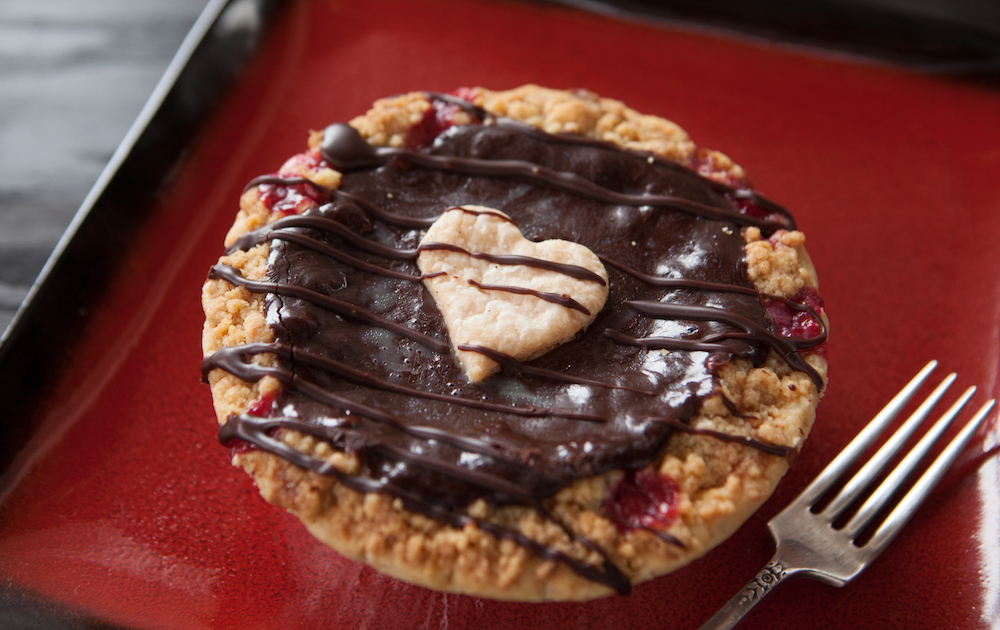 Mini Pies
Want more than a piece but less than a full pie? Our Mini Pies are perfect for sharing. Choose from our favorites – Apple Crumb, Cherry Crumb, Michigan ABC, and so many more.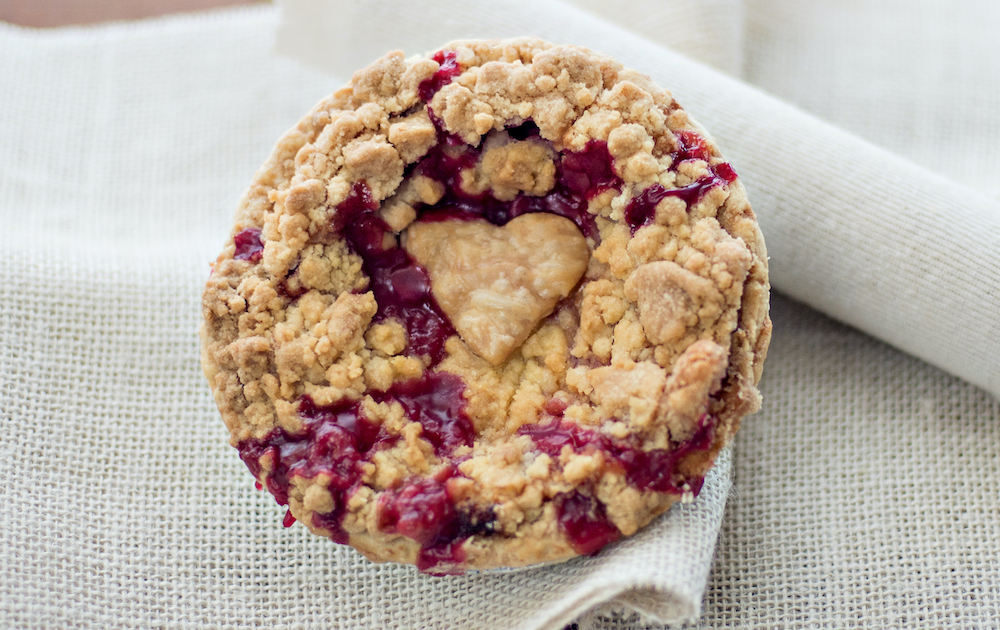 Visit Us or Call Ahead
We want to share the love of pie this Valentine's Day. Visit any of our pie shop locations (or order one from our Online Shop) and purchase one of these delicious pies as a Valentine for a friend, family member, or any special person in your life. Your sweetie pie will thank you!
As a reminder, our shops are open for dine-in, carryout, curbside takeout, delivery, and catering. Stop in or call ahead. 
Happy Valentine's Day!